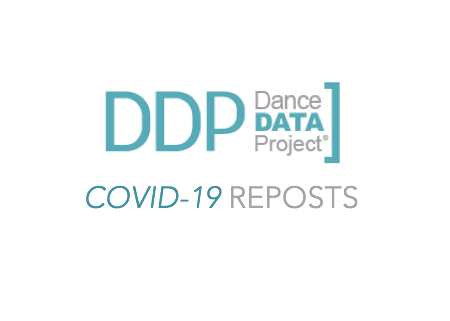 InfiniteBody Blog: It's also okay to take time to grieve.
17 March 2020
By Eva Yaa Asantewaa
Hey, friend! How are you doing? How are you faring in this new reality?
Me? It's different from moment to moment, day to day. And that's the way I've learned to take it. Because that's the only way it's going to work. The information and guidelines and rules we're getting evolve as this coronavirus pandemic sweeps across the world, our state and our city, and we inch along towards an unknown future. We're all trying to do our best.
Well, some of us, actually, are doing our usual. Which is not helpful. It's a time for responsibility. And I'm livin' in the USA where gun sales are rising and young people have to be forced to stay away from bars.
Anyway, my fellow Americans, my fellow New Yorkers, my fellow arts folks, here's where we find ourselves.
Lord love us, the virus struck, our daily habits and plans and expectations got shut down but–damnit!–we got busy. Right away!
We've now put a flood of videos and livestreams out with everything from opera performances to yoga and meditation and cooking classes to art museum tours. Oh, thank goodness we've got the Internet and social media and the same electronic devices we'd just spent months and months complaining about and trying to spend more time away from so we could have authentic experiences with our loved ones IRL.
Read the full blog post here.
https://ddp-wordpress.storage.googleapis.com/wp-content/uploads/2020/04/13140305/Screen-Shot-2020-04-13-at-09.38.16.png
375
450
dancedata
https://www.dancedataproject.com/wp-content/uploads/2019/05/DDP_logo_Primary.png
dancedata
2020-04-06 13:25:38
2020-04-13 08:41:20
InfiniteBody Blog: It's also okay to take time to grieve.