Moving

Forces: Motherhood in Dance
Mothers have had robust careers in dance for decades. However, support systems have rarely been woven into the foundation of dance organizations. Thankfully, Dance Data Project® has observed a growing call for lactation room availability, family leave, childcare provided during rehearsals/performances, and even residency programs for families, in order to transform organizational norms and improve sustainability for working mothers in the cultural sector.
In our upcoming interview series, Moving Forces: Motherhood in Dance, DDP will be in conversation with working mothers in varying roles in the dance field to discuss their personal experiences, work-life balance, and recommendations to create an increasingly inclusive dance ecosystem.
Interview with Lucy McCrudden, Founder and CEO of Dance Mama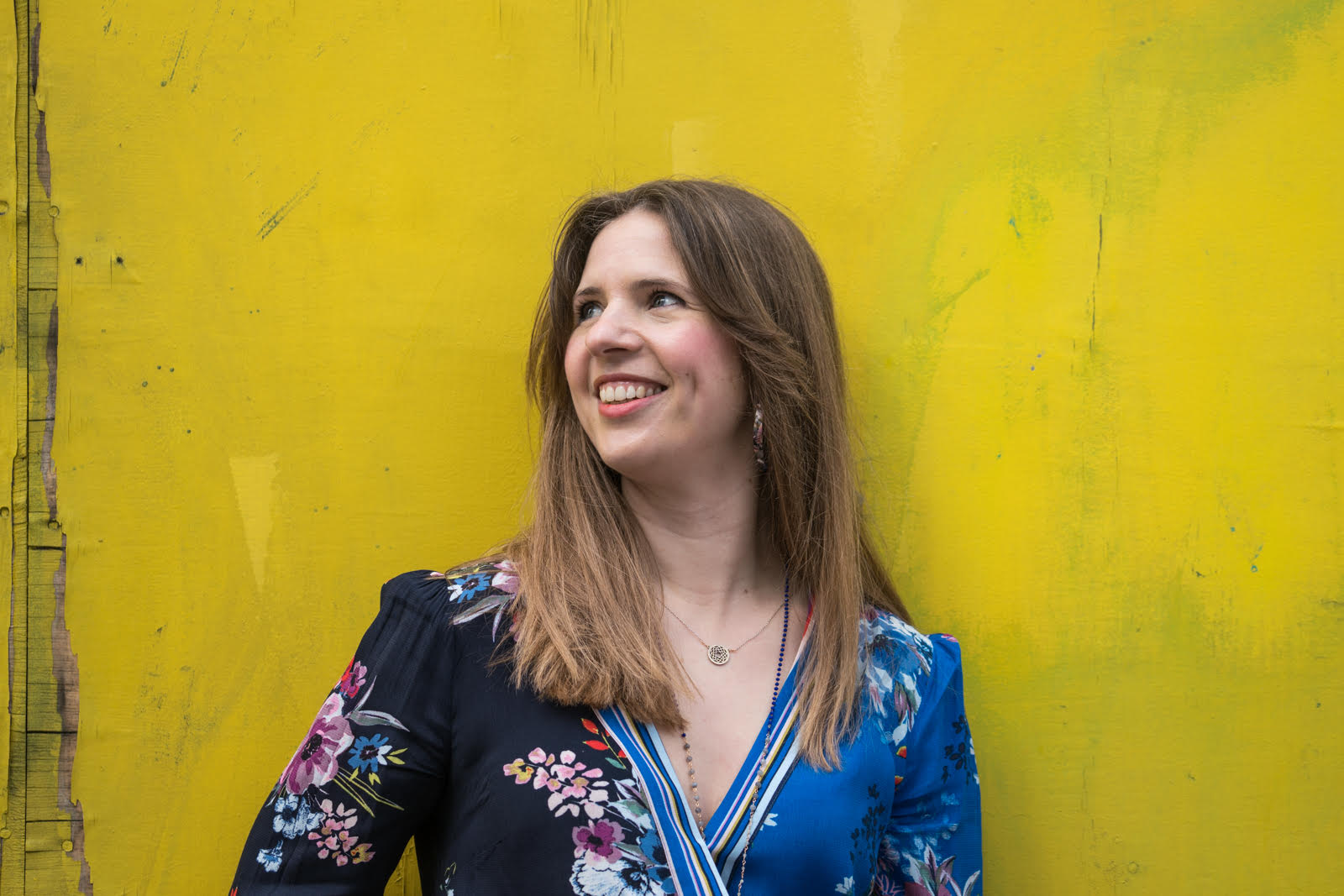 Lucy McCrudden, aka Dance Mama, is a London-based dance entrepreneur, advocate and TEDx Speaker. She is Founder of dancemama.org – a community and platform profiling significant parents in dance and the arts. Lucy has dove-tailed her own work with holding key positions in learning and participation over the last 20 years. These include: Dance Artist in Residence for DanceXchange (2004), Manager for London Contemporary Dance School, The Place, Centre for Advanced Training (2005-11), Expert Panel member of the DFE Music and Dance Scheme representing the National Dance CATs (2007-2010), Vice-Chair of Royal Borough of Kensington & Chelsea Arts Grants Panel (2006-2009), Learning & Participation Manager, Rambert (2014-16), Chair of the Board of Trustees Dance Woking (2014-16) , Head of Learning and Participation, Rambert (2016-18), Project Manager, Chance to Dance, Royal Opera House (2019-2020) and Lecturer and Mentor, DDP, ISTD (2021-).
As an independent specialist she has taught over 19,000 people across the UK and has engaged with a wide variety of dance and arts organisations in many other capacities; consultant, management, choreography, and presenting/public speaking. She is Ambassador for the Parents in Performing Arts Campaign and Secretariat to the Scientific Advisory Board of the Active Pregnancy Foundation. She has an Honourable Mention as a Nominee of the inaugural AWA Dance Woman in Dance Award 2021, the same year she Dance Mama Live achieved ACE funding, and founded a UK network and co-founded an International network for people who work with the parent in dance population. Lucy commenced her PhD at Christ Church Canterbury University in 2022 researching pre and postnatal professional dancers, becoming a Nominee for AWA Woman in Dance Leadership Award and delivering her TEDx talk at TEDx Frensham, and winner of the One Dance UK's Change Maker Award 2022.
Learn more about the resources and organizations mentioned in the interview here:
Interview with Ali Duffy, President's Excellence in Teaching Professor, Associate Head and Professor of Dance and Honors, and Graduate Dance Director at Texas Tech University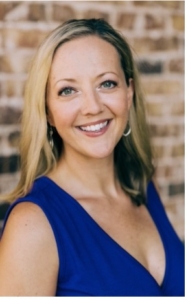 Ali Duffy (PhD, MFA) is a President's Excellence in Teaching Professor, Associate Head and Professor of Dance and Honors, and Graduate Dance Director at Texas Tech University. She is the founder and Artistic Director of Flatlands Dance Theatre (www.flatlandsdance.org) and a co-founder of the International Parenting and Dance Network. Dr. Duffy's book, Careers in Dance: Practical and Strategic Guidance from the Field was published in 2021. Her new book, Dancing Motherhood, will be published in spring, 2023. Two other forthcoming books, Research in Dance and The Dancemakers, are under contract and in process. She is the co-editor of the Research in Dance Education 2023 special issue, "Dancing, Parenting, and Professional Challenges." Her written scholarship has also been published in the Journal of Dance Education, the Journal of Dance Medicine and Science, Dance Education in Practice, American Journal of Arts Management, the Journal of Arts Management, Society, and Law, the Journal of Emerging Dance Scholarship, and as chapters in multiple books. She has presented research internationally at academic conferences in Australia, Northern Ireland, Hungary, Canada, and across the United States and she sits on the Cultivating Leadership Committee of the National Dance Education Organization. Since co-founding Flatlands Dance Theatre in 2010, Dr Duffy has directed all of the company's live and virtual productions. Artistic and educational residencies and commissions include the University of South Florida, Virginia Tech, Central Michigan University, Alma College, University of Detroit, Lindenwood University, Troy University, UNC Greensboro, COCO Dance Festival, the [254] Festival, Houston Fringe, Austin Dance Festival, North Carolina Dance Project, and Colorado Dance Alliance. She has also been commissioned to choreograph for the NC Dances Festival and the National Dance Alliance. She has received funding support from the National Endowment for the Arts, the UK Arts and Humanities Research Council, the Mid-America Arts Alliance, the Texas Commission on the Arts, the Community Foundation of West Texas, the REA Charitable Foundation, the Helen Jones Foundation, and the Talkington Foundation. Selected performance credits include Stiletto and RWS Entertainment, American Dance Festival's Acts to Follow, Christo and Jeanne-Claude's site-specific Central Park work 'The Gates,' the NC Dances Festival, and The Moving Poets. Recent awards and honors include the William D. Kerns Award for Performing Arts, Texas Tech University Distinguished Researcher Award, Integrated Scholar, Humanities Center Faculty Fellowships, President's Leadership Institute, induction into the Texas Tech Teaching Academy, Institute for Inclusive Excellence, the Kristina Larson Excellence in Choreography Award, and the UNC Charlotte Distinguished Alumni Award.
Interview with Morgan McEwen, Founder and Director of MorDance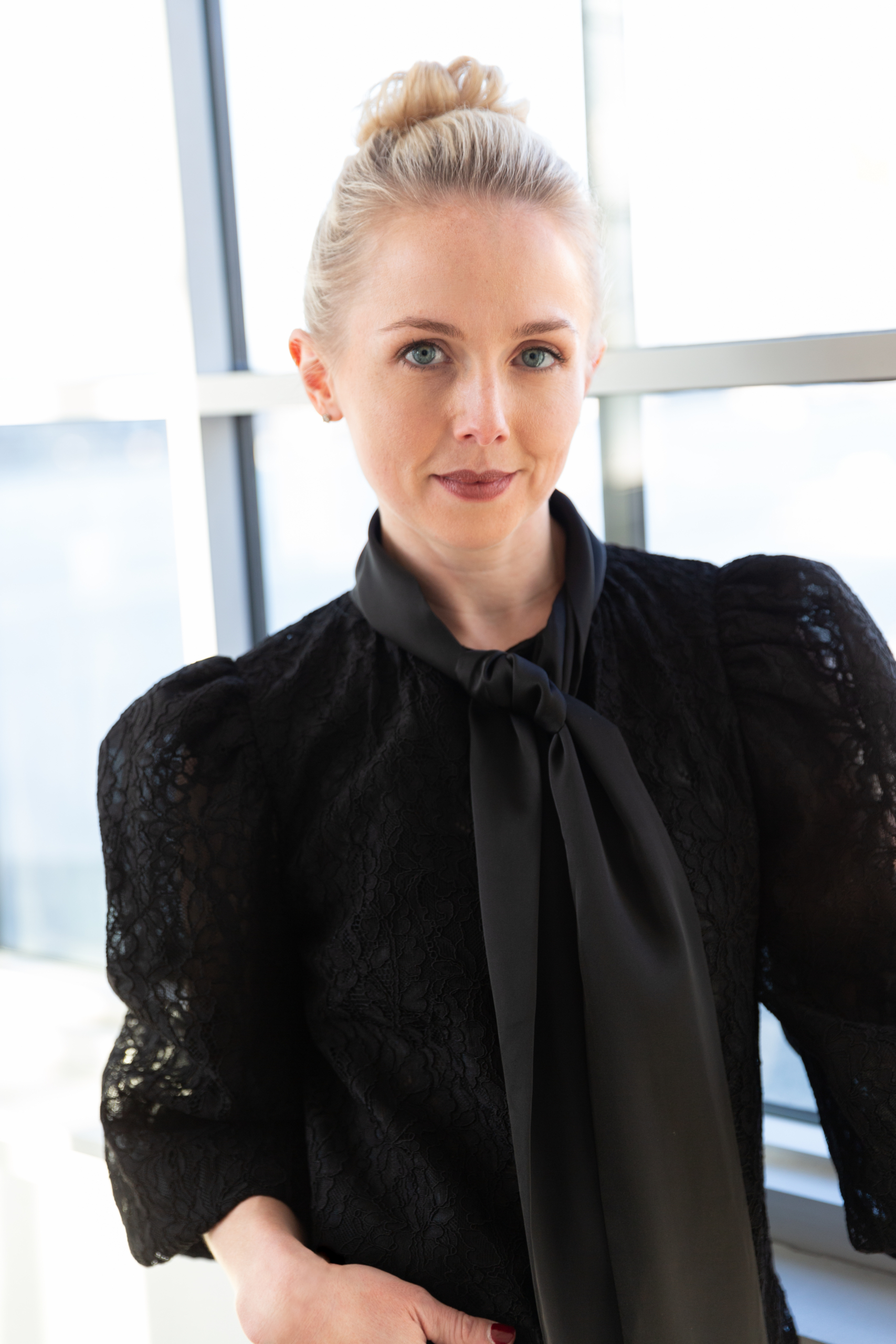 Morgan McEwen is the founder and director of MorDance, a female-led ballet company celebrated for creating collaborative works that push the boundaries of classical ballet. Through her career as a dancer at the Richmond Ballet, BalletMet, and the Metropolitan Opera, McEwen discovered she had limited opportunities to pursue her passion as a female choreographer. Driven to create a positive work environment that champions exploration and opportunity for all, Morgan is dedicated to reimagining the ballet artform as a vessel of learning and impactful change. Morgan believes that dance has the capacity to express and negotiate complex contemporary issues surrounding race, gender, and the environment through its unique power to transcend language. Her choreography transforms themes of activism and humanity into captivating movement, inspiring audiences to become more civically engaged and socially responsible. McEwen has been heralded by The New York Times as having, "an eye for shaping the arc of a dance as carefully as the transitions and details within it," Morgan has presented works on stages including Baryshnikov Arts Center, Aaron Davis Hall, and Symphony Space. She received a CUNY Dance Initiative Residency and Kaatsbaan Residency in 2018. McEwen's work was performed at Battery Dance Festival in 2021 and she was granted a residency with Vineyard Arts Project in 2022. In April 2023, her work will be presented by Gerald Lynch Theater as part of a CDI residency. Additionally, she will be working with BalletX to generate a new ballet during a choreographic incubator in May 2023.
Interview with Endalyn Taylor Outlaw, Dean of the School of Dance at UNCSA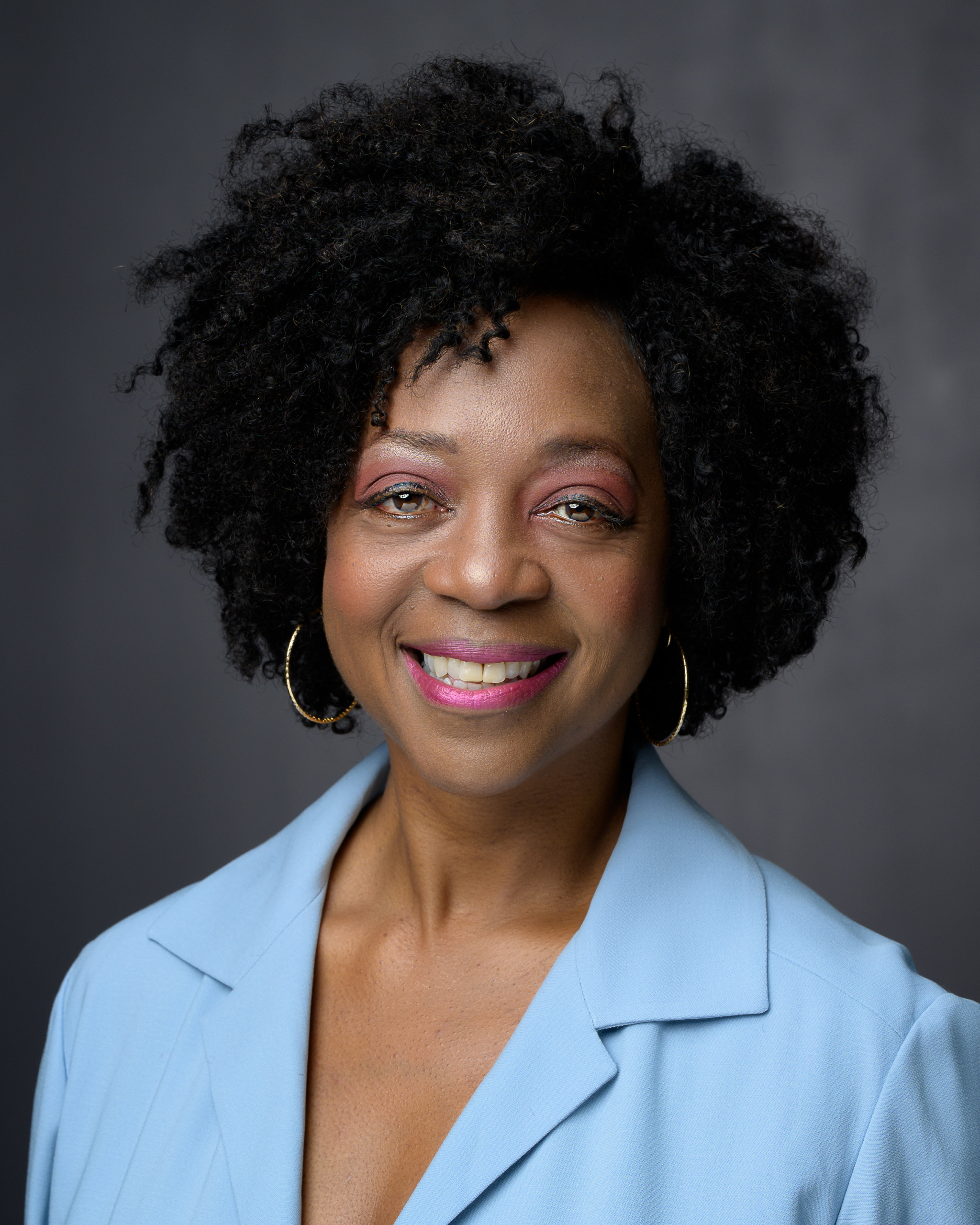 Endalyn Taylor Outlaw received her earliest dance training at the Mayfair Academy of Fine Arts, Chicago IL. In 1984, she joined Dance Theatre of Harlem's company and became a principal in
1993. She performed leading roles for such dignitaries as Coretta Scott King, Colin Powell, President Bill Clinton, the late Princess Diana, former President of South Africa, Nelson Mandela, and many others.
In 1992, she made her Broadway debut in the revival of Carousel and went on to perform in Broadway's The Lion King, and Aida. Taylor performed for the Tony Awards in 1993 and 1997. Taylor has taught master classes throughout the United States and abroad and ran a performing arts institute in Cambridge Massachusetts. She was the Director of the Dance
Theatre of Harlem School and taught, choreographed and staged works on students in the Professional Training Program. In 2010 she was invited to bring ten of her students to the White House to participate in a new arts initiative of the Obama's. In 2013, her young students performed for the 1st Lady and the Wives of Heads of States luncheon hosted at the Studio Museum of Harlem.
Taylor has choreographed numerous works including as Co-choreographer and Concept Developer for the Tribeca Performing Arts Center in New York City. Most recently, Taylor has choreographed works for Collage Dance Collective, performed the co-choreographed work Chalk Lines at the American Dance Festival in New York, and a collaborative work entitled The Counterpoint Project, which premiered in New York City in 2018. Taylor was among a group of six seasoned female artists who performed in an evening length work entitled The World as We Know it and received rave reviews for her performance of the solo Is All. Additionally, she leant her choreographic voice to the 2019 University of Illinois Theatre Departments', August Wilson play Gem of the Ocean, directed by Chuck Smith. Taylor has presented lectures at Coventry University in England, University of California, Irvine, participated on panels at the Collegium for African Diasporic Dance and National Association of Schools of Dance.
Taylor is the recipient of numerous awards and honors including, Outstanding Achievement in Media and the Arts Award from the Institute Against Domestic Violence in the African American Community, Minneapolis, MA, 2009; Initiative for Multi-Racial Democracy Award, Campus Research Board, 2017, Excellence in Teaching Award, Fine & Applied Arts at the University of Illinois, 2018, Presidential Initiative: Expanding the Impact of the Arts and the Humanities, University of Illinois 2021, and Excellence in Public Engagement Award for Faculty & Staff – Emerging Category, 2021. She is honored to have had the Big Ten Network's documentary short, Illinois Artist – Endalyn Taylor receive a Mid- America Emmy for Best Program Feature Segment, Arts/Entertainment, October 2019. Taylor received her MFA in Dance from Hollins University in 2012 and was an Associate Professorship and Dean's Fellow for Black Arts Research at the University of Illinois in Urbana-Champaign prior to becoming the Dean, School of Dance at North Carolina School of the Arts, August 2021.
Interview with Rachel Rizzuto, Assistant Teaching Professor at University of Illinois at Urbana-Champaign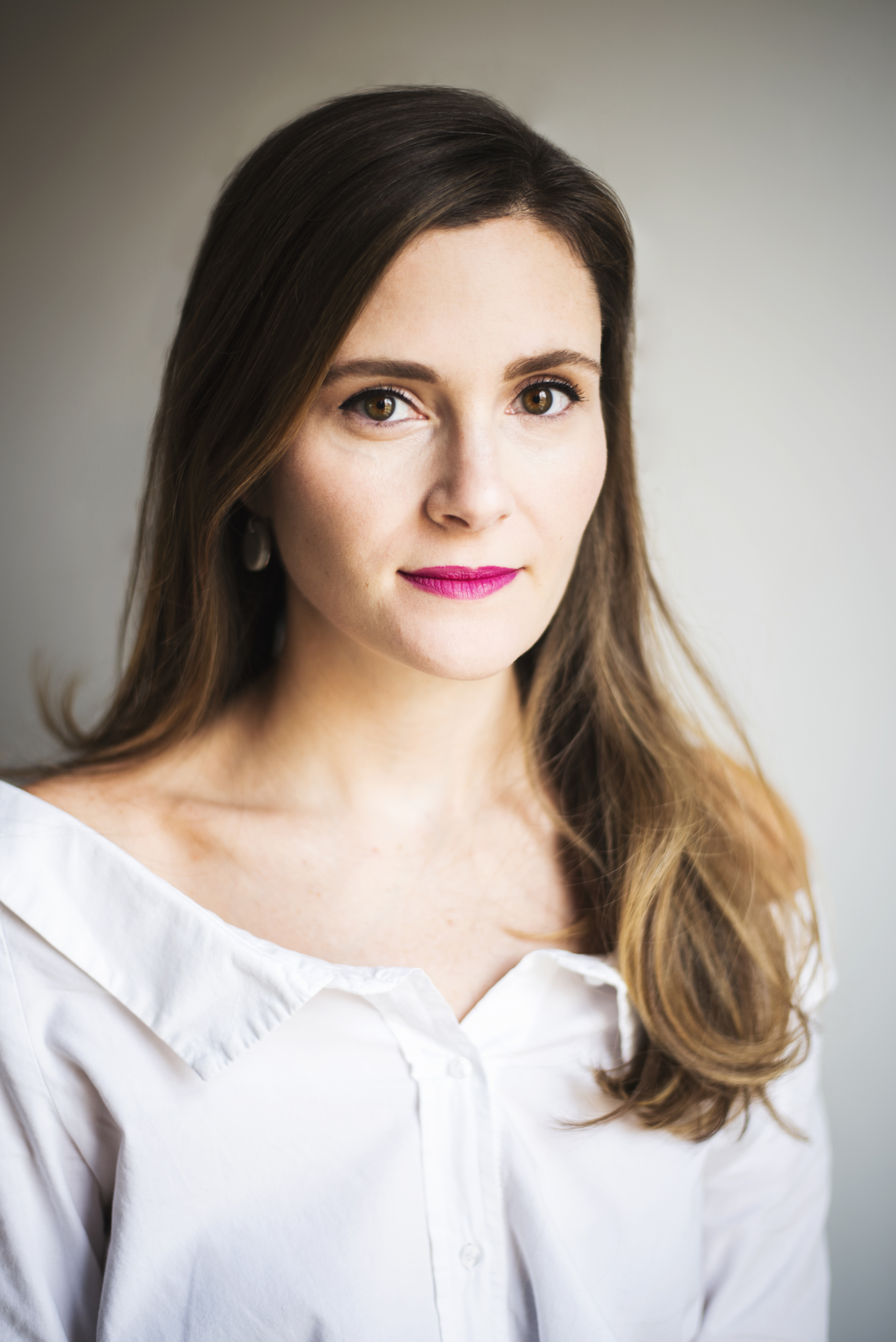 Rachel Rizzuto is a choreographer, performer, teacher, and dance writer. She is an assistant teaching professor at the University of Illinois at Urbana-Champaign. Recently, she's had the pleasure of dancing in the work of Rebecca Nettl-Fiol, Tere O'Connor, Sara Hook, Jennifer Monson, Renata Sheppard, and Elliot Reza Emadian, following a nine-year tenure dancing for the Brooklyn-based company Mari Meade Dance Collective/MMDC. Rizzuto is a contributing writer to Dance Magazine. For the last six Valentine's Days, she has self-produced Love Sucks, a perennially-changing dance theatre work for a large cast that utilizes pop music, dance, song, and text to illustrate the inescapable heartache that accompanies falling in and out—mostly out—of love. Rizzuto earned her MFA in dance from the University of Illinois in 2021. She graduated from the University of Southern Mississippi with a BFA in dance and a BA in English.
Interview with Yvonne Montoya,  Founding Director of Safos Dance Theatre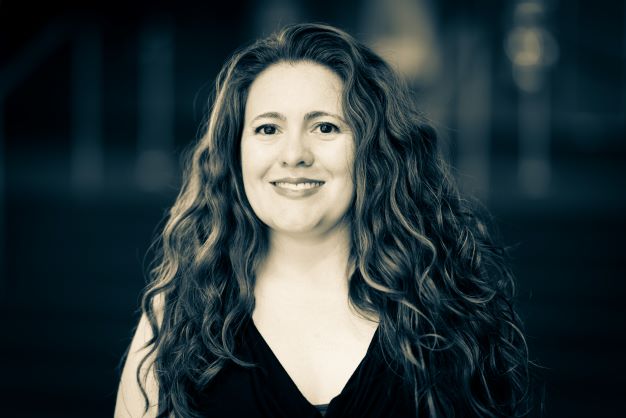 Yvonne Montoya is a mother, dancemaker, bi-national artist, and founding director of Safos Dance Theatre. Based in Tucson, A.Z. and originally from Albuquerque, N.M., her work is grounded in and inspired by the landscapes, languages, cultures, and aesthetics of the U.S. Southwest. Montoya was the founder and co-organizer of the 5-year Dance in the Desert: A Gathering of Latinx Dancemakers project. She was a 2021 PlainView Fellow, a 2019-2020 Kennedy Center Citizen Artist Fellow, a 2019-2020 Dance/USA Artist Fellow, a recipient of the 2020 MAP Fund, and the first Arizona-based artist to receive the 2020 New England Foundation for the Arts (NEFA) National Dance Project Production Grant. In 2022, her company Safos Dance Theatre received the National Performance Network Creation Fund Grant and the National Endowment for the Arts Grants for Arts Project  Grant for her piece Stories from Home. She was also recently featured in KQED's If Cities Could Dance. www.yvonnemontoya.co
Interview with Shylo Martinez, Assistant Professor of Dance and Musical Theatre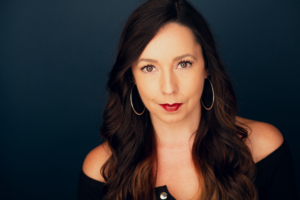 Shylo M. Martinez is an Assistant Professor of Dance and Theatre at Shenandoah University. She serves as the Musical Theatre Dance Coordinator at Shenandoah Conservatory and Conservatory program coordinator for ShenCo Skills, with a BFA in Dance from NYU and an MFA in Choreography from Wilson College. Broadway and National tour credits include: Wicked, Movin Out, Radio City Christmas Spectacular, and Cats. Regional Theatre credits include: Finian's Rainbow, Cats and West Side Story. International credits include: Cats in Hamburg, Germany and Movin Out in Tokyo, Japan. Motion Picture credits include: Winter's Tale.
Interview with Taryn Kaschock Russell, Director of the 92NY Harkness Dance Center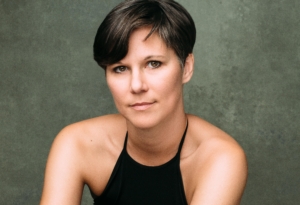 Taryn Kaschock Russell was named the Director of the 92NY Harkness Dance Center in September of 2019. As the Dance Center Director, Kaschock Russell oversees all aspects of dance at 92NY, working to provide overarching vision, partnership, and support for the School of Dance and the Dance Education Laboratory while also leading all curatorial performance opportunities, workshops, and artist residencies. Under her curation and directorship in the fall of 2021, the Harkness Mainstage Series was launched, ​bringing a year-long dance series to the Kaufmann Concert Hall stage–where Alvin Ailey premiered Revelations in 1960–for the first time in over 50 years. Before revitalizing 92NY's in-person dance platforms, in the spring of 2021 Kaschock Russell created a mid-pandemic online opportunity, connecting emerging choreographers with established industry leaders and company directors: The Future Dance Festival introduced the work of 21 choreographers to directors from Ballet Hispanico, Hubbard Street Dance Chicago, RUBBERBAND, AIM by Kyle Abraham and the Martha Graham Dance Company. Beyond the virtual festival, an additional opportunity to partner with the Martha Graham Dance Company in a co-presentation for 9 of the choreographers arose as part of Graham's Joyce 2021 Fall Engagement.
Prior to holding this position, Kaschock Russell served on the Artistic leadership team of the Juilliard Dance Division for three years: as Associate Director in the 2016-17 and 2018-19 academic years, and as the Acting Artistic Director in 2017-18. Between 2013 and 2019, Kaschock Russell served both as faculty at the Juilliard School and as a lecturer at the Conservatory of Dance, SUNY Purchase. Over the past two decades, this passionate educator has been a company guest instructor for Abraham in Motion, the Aspen Santa Fe Ballet, the Lar Lubovitch Dance Company, Ballet Hispanico, Ballet BC, Hubbard Street Dance Chicago, while teaching frequently for both the Alvin Ailey American Dance Theater and the Gibney Company during their New York seasons. Kaschock Russell serves on the Artistic Advisory Council for MOVE[NYC] and on the Advisory Council for the newly formed The Misty Copeland Foundation, two organizations whose visions and missions she passionately supports as they align to provide greater access and opportunity to young artists further diversifying the dance field. Having been diagnosed with Adolescent Idiopathic Scoliosis at the age of 11, Kaschock Russell also serves on the Advisory Board for Back to Healing, an organization whose strives to positive empower and provide community for individuals living with scoliosis.
Interview with Cara Hagan, Mover, Shaker, and Difference Maker
Cara Hagan is a mover, maker, writer, curator, champion of just communities, and a dreamer. She believes in the power of art to upend the laws of time and physics, a necessary occurrence in pursuit of liberation. In her work, no object or outcome is sacred; but the ritual to get there is. Hagan's adventures take place as live performance, on screen, as installation, on the page, and in collaboration with others in a multitude of contexts.
In recent years, Hagan and her work have traveled to such gatherings as the Performática Festival in Cholula, Mexico, the Conference on Geopoetics in Edinburgh, Scotland, the Loikka Dance Film Festival in Helsinki, Finland, the Taos Poetry Festival in Taos, New Mexico, and to the Dance on Camera Festival in New York City. Extended residencies have taken place at Thirak India in Jaipur, India, Playa Summer Lake in the dynamic outback of Oregon, Roehampton University in London, the University of Colorado at Boulder, and the University of North Carolina, School of the Arts.
Cara is grateful to have received financial support from various organizations and institutions to continue her work. Recent support has included the National Center for Choreography at the University of Akron where she was named the inaugural Community Commissioning Residency Artist for the 2020/2021 season. Past support has come from the Dance Films Association, the Filmed in NC Fund, the North Carolina Arts Council, the Forsyth County Arts Council, the Appalachian State University Research Council, the Watauga County Arts Council, and Betty's Daughter Arts.
Since becoming a parent and navigating a global pandemic, Hagan's work takes place a bit closer to home these days. She is working on a new book titled, Ritual Activism. She had the pleasure of being one of the first artists to be in residence since the pandemic at Elsewhere Museum in Greensboro, NC in June and July of 2021 where her interdisciplinary project, Essential Parts: A Guide to Moving through Crisis and Unbridled Joy is installed until 2022.
Hagan is editor and contributor to the anthology Practicing Yoga as Resistance: Voices of Color in Search of Freedom, published in 2021 by Routledge. Hagan is author of the book Screendance from Film to Festival: Celebration and Curatorial practice, published in 2022 by McFarland. Cara Joined the faculty of The New School in 2022 and works as Associate Professor and Program Director for the MFA in Contemporary Theatre Performance.
Interview with Lauren Post, Dancer with American Ballet Theatre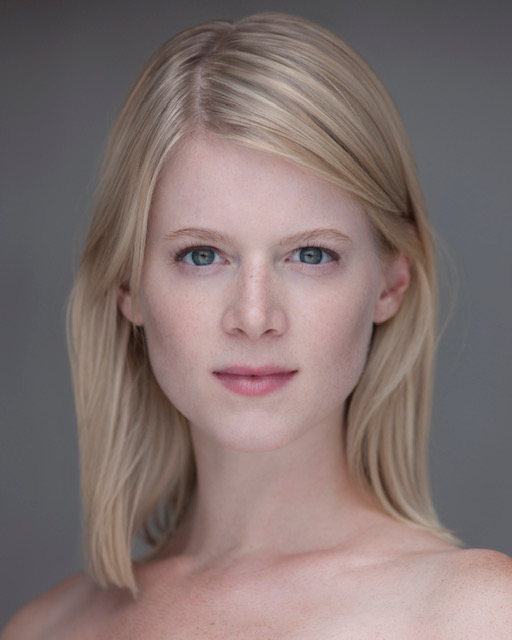 Born in Pensacola, Florida, Lauren Post began her dance training at the age of 3. After moving to Hattiesburg, Mississippi, she continued her training under Henry Danton. In 2002, she left home to study, on full scholarship, at the Harid Conservatory in Boca Raton, Florida. During her three years there, she danced leading roles in ballets such as The Nutcracker, Le Corsaire, Don Quixote, and La Bayadère.
Post attended summer programs at Boston Ballet, Pennsylvania Youth Ballet, and American Ballet Theatre, and also studied with ballet teacher Magdalena Maury. She was a 2006 National YoungArts Foundation Winner in Dance. After graduating early, Post danced with Ballet Internationale and Atlanta Ballet.
She became an apprentice with American Ballet Theatre in January 2008 and joined the corps de ballet in June 2008. Her repertory includes an Odalisque in Le Corsaire, the third girl in Fancy Free, Zulma in Giselle, one of the Nutcracker's Sisters in Alexei Ratmansky's The Nutcracker, the Ranch Owner's Daughter in Rodeo, Rosaline's Friend in Romeo and Juliet, Italian Princess in Swan Lake, Persephone in Sylvia, and a featured role in Raymonda Divertissements. Post created the Silver Fairy in Ratmansky's The Sleeping Beauty and a featured role in Songs of Bukovina.
Conversations from Moving Forces: Motherhood in Dance
https://ddp-wordpress.storage.googleapis.com/wp-content/uploads/2019/05/13141955/DDP_logo_Primary.png
0
0
dancedata
https://ddp-wordpress.storage.googleapis.com/wp-content/uploads/2019/05/13141955/DDP_logo_Primary.png
dancedata
2023-05-04 09:47:54
2023-05-04 09:48:29
Interview with Morgan McEwen, Founder and Director of MorDance
https://ddp-wordpress.storage.googleapis.com/wp-content/uploads/2019/05/13141955/DDP_logo_Primary.png
0
0
dancedata
https://ddp-wordpress.storage.googleapis.com/wp-content/uploads/2019/05/13141955/DDP_logo_Primary.png
dancedata
2023-03-21 12:40:24
2023-05-04 09:49:42
Interview with Endalyn Taylor Outlaw, Dean of the School of Dance at UNCSA
https://ddp-wordpress.storage.googleapis.com/wp-content/uploads/2019/05/13141955/DDP_logo_Primary.png
0
0
dancedata
https://ddp-wordpress.storage.googleapis.com/wp-content/uploads/2019/05/13141955/DDP_logo_Primary.png
dancedata
2023-02-22 14:15:27
2023-05-04 09:49:51
Interview with Rachel Rizzuto, Assistant Teaching Professor at University of Illinois at Urbana-Champaign