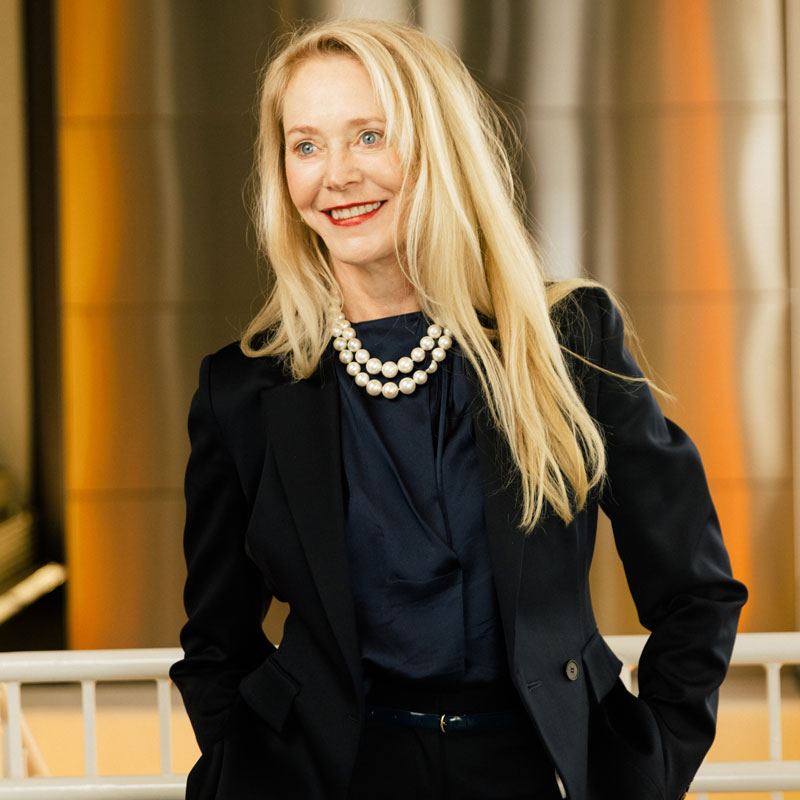 Elizabeth Yntema
President & Founder
Elizabeth Yntema is the President & Founder of the Dance Data Project®. She is a member of the Board of Trustees for WTTW/WFMT and the Board of Directors of the Chicago Shakespeare Theatre. Liza was graduated from the University of Virginia in 1980 and is 1984 graduate of the University of Michigan Law School, where she was awarded the Jane L. Mixer Memorial Award for Outstanding Contribution to Social Justice. Ms. Yntema is a past member of numerous organizations in the Chicagoland area, including the Joffrey Ballet, Hubbard Street Dance Company, Women's Bar Association, Trust for Public Land in Illinois, Winnetka Board of the Northwestern Settlement House, the Children's Home and Aid Society, and the Junior League of Chicago, where she was named as Volunteer of the Year for her work advocating for homeless women and children. Ms. Yntema was recently selected for the first national cohort of Chief, a global network of women founders and C-Suite executives. In June 2022, she was also honored to be selected as a lifetime Honorary Member of Corps De Ballet.
Dance Data Project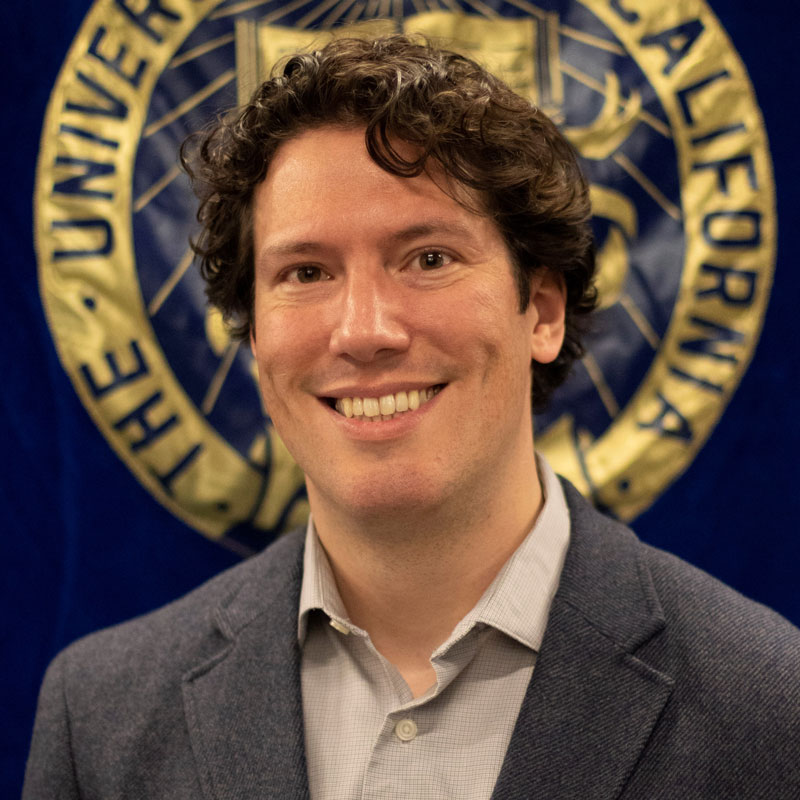 PATRICK CROCKER
Board President
Patrick is a Director and Corporate Counsel with U.S. Anesthesia Partners in Dallas, Texas, where he focuses on payor contracting and dispute resolution. Prior to his current role, Patrick worked as a healthcare strategy consultant for PwC, and spent over a decade in the U.S. Army as a Judge Advocate. As an Army JAG, he served as a prosecutor, appellate counsel, and command legal advisor, gaining extensive experience developing robust, effective organizational processes and training programs to improve sexual assault and harassment response, reporting, and prevention in the military community. Patrick has also been involved with dance throughout his life, including working as an accompanist, composer, and performer for the dance departments at Texas Christian University and the University of Richmond. He is thrilled to be able to contribute to the amazing work DDP is doing to support equity initiatives in classical ballet.
Patrick holds a B.S., magna cum laude, in Psychology from Texas Christian University, a J.D., cum laude, from the University of Richmond School of Law, and an M.B.A., with honors, from the University of California, Berkeley.
Dance Data Project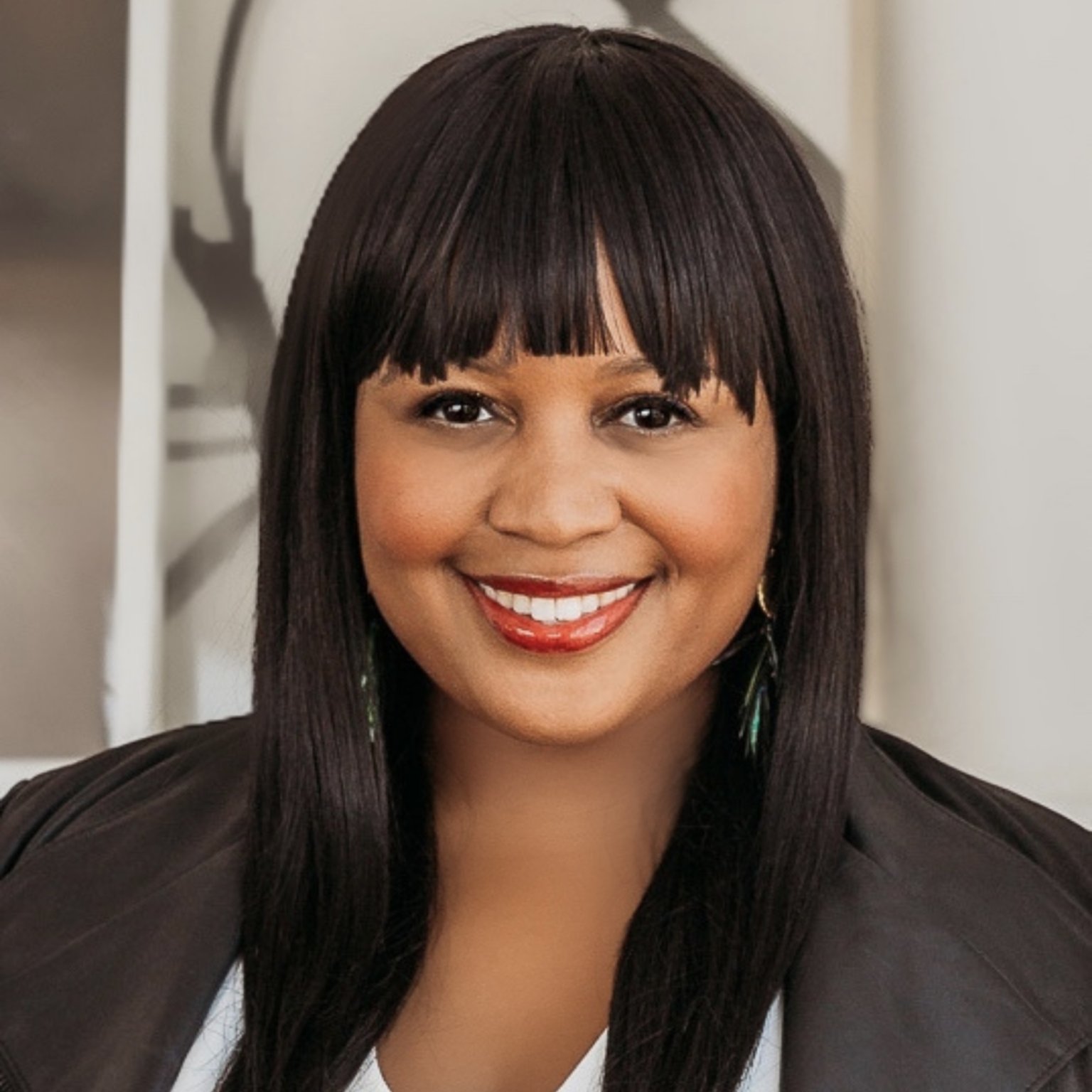 Erica Edwards
Vice President
Erica Lynette Edwards is an accomplished change leader with demonstrated success as a facilitator, consultant, and public speaker. As a ballerina with The Joffrey Ballet, she performed lead roles throughout a rewarding 15-year career, dancing in hundreds of performances in the United States and abroad. During that time Ebony Magazine declared her a "Young Leader in the Future of the Arts" and the Chicago Tribune gave her the title "Black History Maker." When she retired from the stage, she became an artistic and administrative senior leader as Joffrey's Director of Community Engagement. Under her visionary leadership, the department grew to support the city of Chicago through a focus on community partnerships rooted in diversity, equity, and inclusion (DEI). Erica independently expanded her DEI services and now captivates a wide variety of clients with authentic and innovative programming.
Erica is a certified mediator and has a bachelor's in human resource management which supports her ability to help people feel welcome while unpacking challenging issues. Her career promoting engaging conversations and inclusive environments has earned her many honors, including multiple features in Dance Magazine, giving a TEDx talk, speaking on national panels, and being selected as a member of the prestigious Crain's Chicago Business "40 Under 40." She is passionate about creating workplaces where everyone can flourish.
Dance Data Project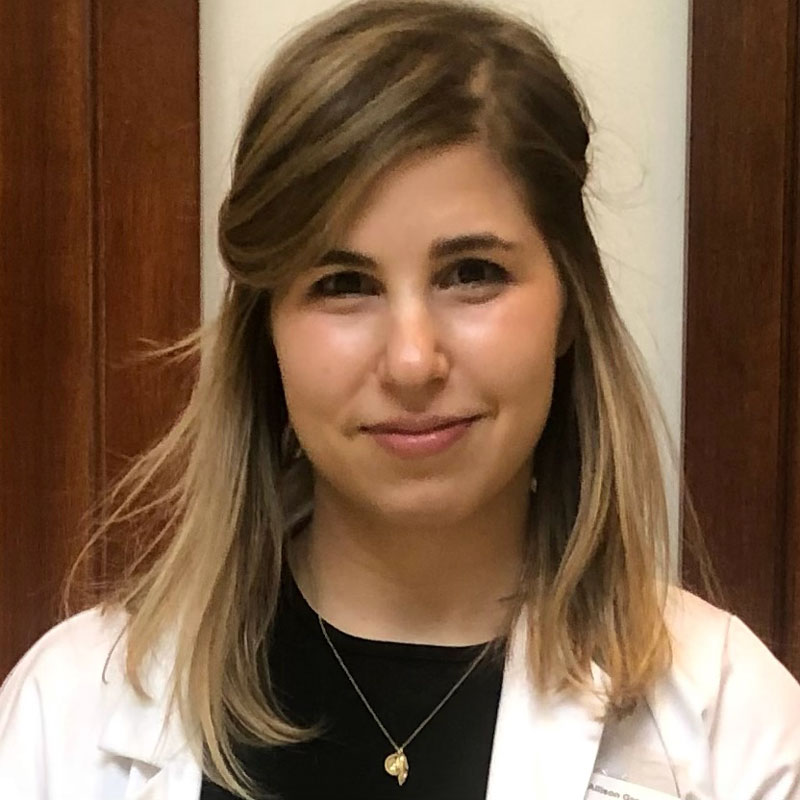 Allison Grover
Secretary
Allison Grover is a medical student at Royal College of Surgeons in Ireland. She received a B.A. in English Literature from McGill University, and a M.S. in Reproductive Medicine from Northwestern University. She is a voracious reader, and her eagerness to find the narrative that someone is not always able to articulate united her love of literature and medicine.
Allison had an abbreviated dance career, starting and ending with ballet at age six. Nonetheless, she is an avid appreciator of the arts. Her passion for capturing the stories within science is what led to her work with DDP.
Dance Data Project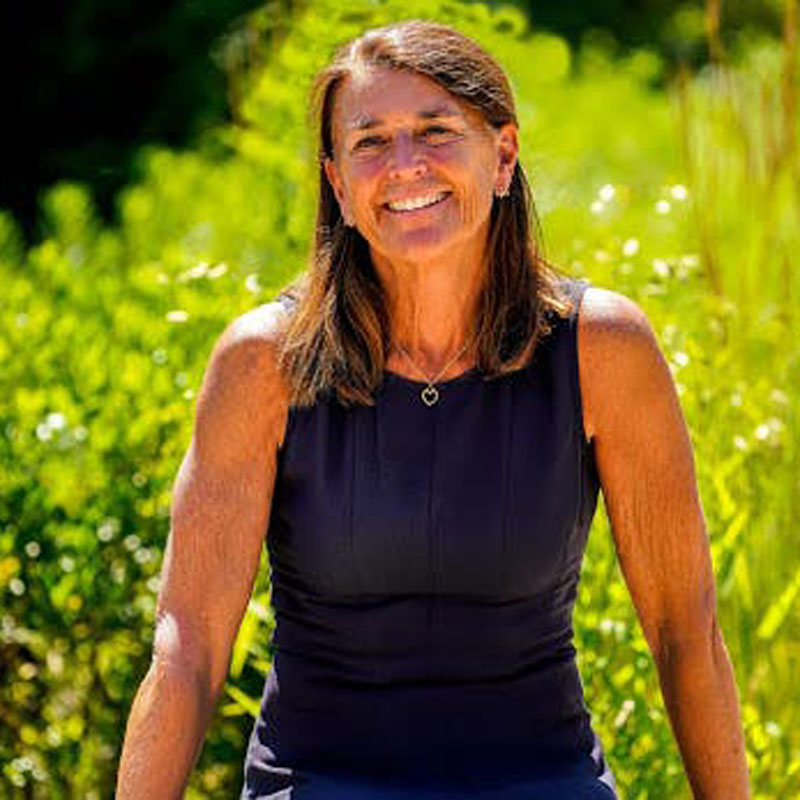 Margaret "Lisa" Shanahan
Treasurer
Margaret ("Lisa") Shanahan represents District E of the City of Norwalk on the Norwalk Common Council, chairs the Council's Ordinance and its Ad Hoc Sustainability and Resilience Committees, and sits on the Council's Planning and Health and Safety Committees. In addition, Lisa is a board member of the Norwalk Land Trust, serving as Vice President and a member of the Executive Committee, on the Steering Committee of the Hudson to the Housatonic Regional Conservation Partnership, and on the Rowayton Gardeners board chairing the Conservation Committee.
Lisa was a member of the fourth class of women admitted to Dartmouth College and subsequently graduated from the University of Pennsylvania Law School, starting her career in Chicago at McDermott Will & Emery and the Northern Trust Company. Upon her professional retirement to raise her two daughters, Lisa launched her "volunteer" career, involving herself in a wide variety of organizations, many of which are now focused on bringing green initiatives to all sectors and neighborhoods across Norwalk.
A long devotee of the arts, Lisa is looking forward to supporting the Dance Data Project®'s mission to raise awareness related to gender equality, primarily in areas of leadership and choreographic opportunities in the ballet world.
Dance Data Project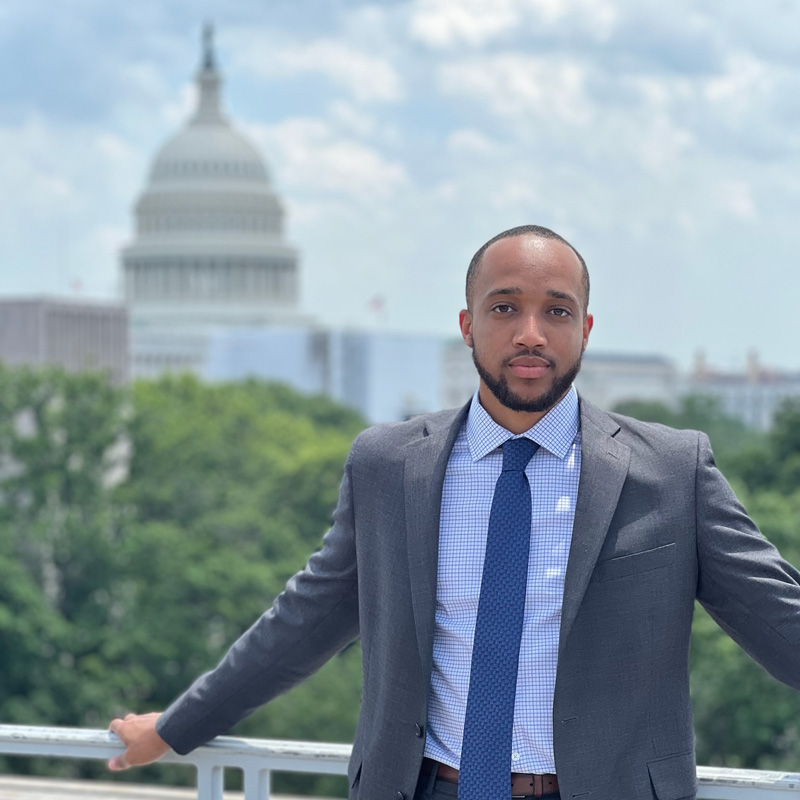 Terran Hill
Terran Hill is a law student at Cornell Law School. He received a B.S. in economics from University of Missouri—St.Louis. Before transferring to University of Missouri—St. Louis, Terran attended Robert Morris University in Chicago, where he played football. Following graduation from law school, Terran will clerk for the Honorable Judge Julie A. Robinson of the U.S. District Court for the District of Kansas, and the Honorable Chief Judge Lavenski R. Smith of the U.S. Court of Appeals for the Eighth Circuit.
Terran is new to the dance community, but appreciates the passion and attention to detail that goes into live performance. He is looking forward to working with DanceDataProject to help them promote gender equality in dance.
Dance Data Project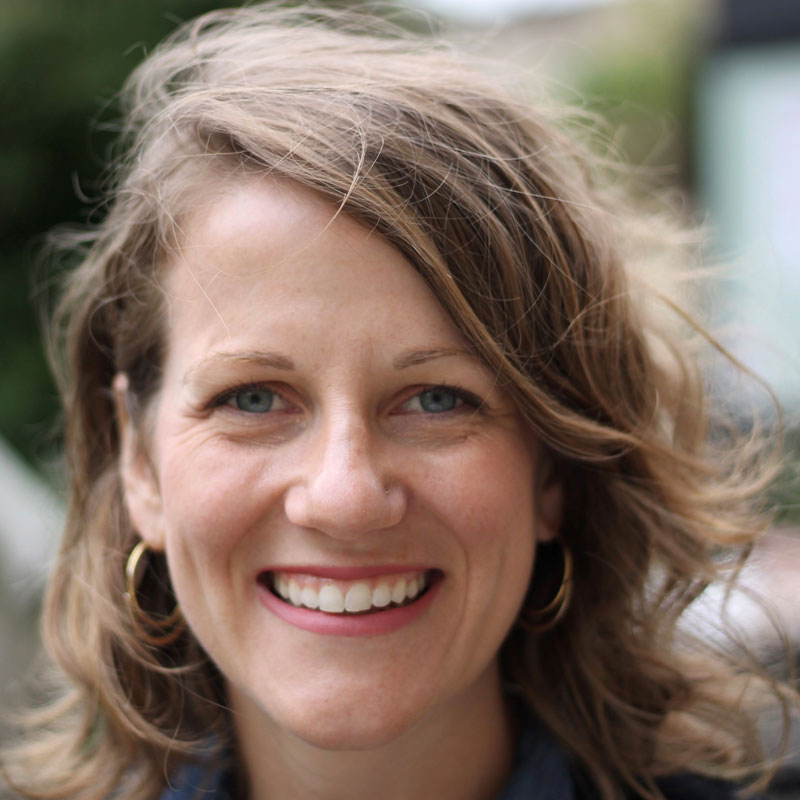 SUSAN WEST
Susan West is an active supporter of the arts and an advocate of diversity in the workplace. She joined the Dance Data Project® in 2016 as Lead Researcher, now serving as a member of the Board. Susan has spent her career working for and with higher education institutions. She is a Director in the Higher Education Strategy & Operations practice at Huron Consulting Group where she leads numerous efforts to support, promote, and recruit women in higher education consulting. Prior to joining Huron, Susan was Associate Director, Office of the Chief Information Officer (CIO), at Yale University. While at Yale Susan served as Co-Chair of Yale's LGBTQ Affinity Group from 2013-2015 and co-founded the organization Women in IT (WIT) @ Yale in 2013.
Susan holds an M.A. in Higher Education and Student Affairs from The Ohio State University and a B.A. in Communication Studies from Furman University.
Dance Data Project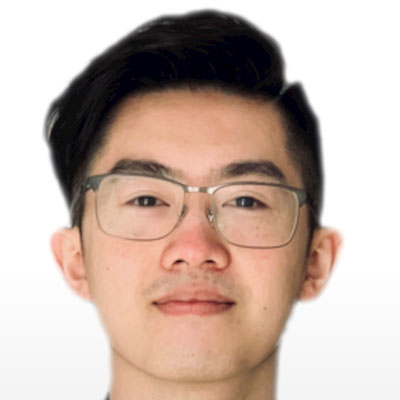 Jason Yeung
A Texas native, Jason is currently a combined MD/PhD student at the University of Texas Medical Branch. His prior education includes a BS in Biomedical Sciences from Texas A&M University and an MS in Infectious Disease and Microbiology from the University of Pittsburgh Graduate School of Public Health.
Before pursuing a career as a physician scientist, Jason was a ballet dancer. Having trained at the Harid Conservatory, Jason went on to dance with Tulsa Ballet II and won awards at the 2015 Valentina Kozlova International Ballet Competition Finals and Semi-finals. In 2018, Jason started an independent blog analyzing publicly available ballet data (datapointes.com), leading him to join DDP. He is excited to apply his data science and ballet experience to further the advocacy goals of DDP.
Dance Data Project