NICOLE HASKINS ON FEMALE CHOREOGRAPHERS
By Nicole Haskins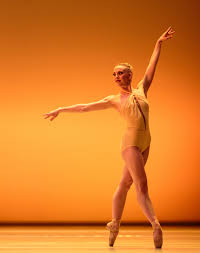 If we want there to be more female ballet choreographers, we first have to develop bold, confident female ballet dancers.
From an early age, female ballet dancers are taught that they are replaceable, expendable, and that one-hundred others are waiting in the wings to take their place. It is instilled in us that one wrong move can destroy any chance we have of making it and there are rarely second chances in this profession. The ballet world calls us girls, no matter what age we are, tells us we are stupid, that we are fat, that we aren't trying hard enough. How can we expect these girls to become women who think they can have anything to say? To think they can lead? To think they are worthy of choreographing? If we want to truly change the proportion of female choreographers working in ballet, then we have to open up the voices, minds, and creativity of our female dancers.
To do this we need to give the same confidence and freedom we give male dancers in ballet. It's not surprising to me that most female choreographers that are working with major companies tend to have at some point danced in Europe or for contemporary or modern companies: Helen Pickett, Annabelle Lopez Ochoa, Penny Saunders, Amy Seiwert, and many others. In most cases, they were not the prima ballerinas of their generations; they were the strong, confident, badass women, who spent some or most of their careers as dancers outside the rigid hierarchy of ballet.
We can't simply look around and declare there aren't that many women interested in choreographing for ballet. We have to foster the creativity, vulnerability, and confidence needed to step to the front of the room, take charge, give direction, and create. We have to give male and female ballet dancers alike the courage and confidence to put themselves in front of everyone -other dancers, the audience, themselves- and take risks. If we don't teach our female ballet students and professional dancers to believe in themselves, to think their voice is important, how do we expect them to feel comfortable showing us what they have to say?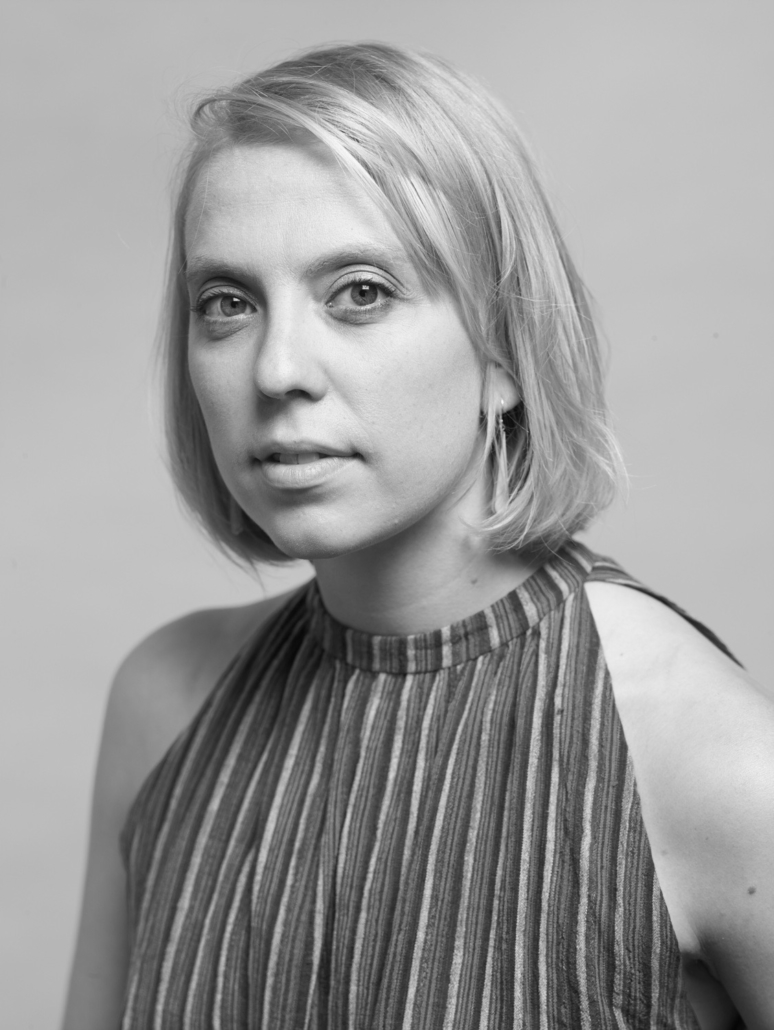 About Nicole
Nicole Haskins, originally from Venice Beach, California, is a dancer, choreographer, mentor, and coach who tries everyday to live up to her mantra that "Art is Risk Made Visible". Her choreography is sought after across the country and has been commissioned by Richmond Ballet, Oregon Ballet Theatre, Sacramento Ballet, Dayton Ballet, Amy Seiwert's Imagery, The National Choreographic Initiative, and Smuin Contemporary Ballet. She has been awarded The New York Choreographic Institute's Commission Grant, Fellowship Grant, and participated in the Institute's Spring Session in New York. After spending 14 years dancing professionally with The Washington Ballet, Smuin Contemporary Ballet, and The Sacramento Ballet, Haskins will become the Resident Choreographer for Mid-Columbia Ballet this summer and cannot wait help the next generation of dancers gain the confidence, intelligence, and perseverance to take their own risks and reap the rewardsof this magnificent art form. Visit her website here.

DDP wants to hear your voice. That is why part of our blog, New Voices, is dedicated to guest commentators – artists and choreographers starting out on their missions to create in classical ballet or dance. We hope to feature a revolving selection of new and emerging female artists sharing their struggles and successes as they build careers in the industry. What is it like trying to get your work staged? How is working with company management frustrating or easy? How do you deal with childcare or work/life balance? Read New Voices to learn more about these topics and more!
https://ddp-wordpress.storage.googleapis.com/wp-content/uploads/2019/07/13141901/Screen-Shot-2019-07-11-at-15.39.22.png
477
737
dancedata
https://www.dancedataproject.com/wp-content/uploads/2019/05/DDP_logo_Primary.png
dancedata
2019-07-15 12:17:10
2019-08-13 07:58:50