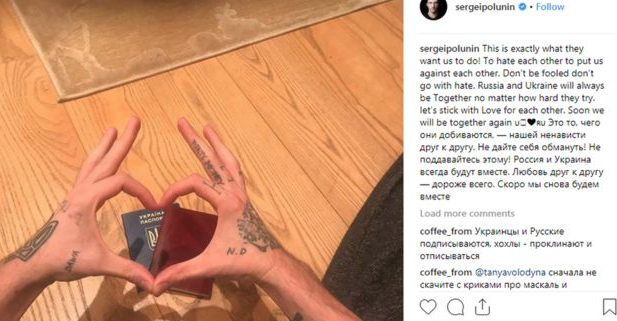 Screenshot via Dance Magazine
Dance Magazine: Sergei Polunin, Unapologetic About His Social Media Spiral, Is Somehow Still Getting High-Profile Dance Jobs
By Lauren Wigenwroth
8 March 2019
After a slew of homophobic and misogynist Instagram posts got Sergei Polunin dropped from an engagement with the Paris Opéra Ballet and a host of other opportunities, we thought we'd heard the last of him for a while.
And he has been relatively quiet for the past two months, at least on social media. (In one interview he says that he deleted his Instagram; in another he says it was hacked and shut down.) We hoped he was taking time for a much-needed intervention—some of his posts were truly disturbing and suggested deeper issues at play.
But the quiet didn't last long. Yesterday, The Guardian released an exclusive interview with Polunin—one that he initiated, approaching a writer who didn't know about ballet because Polunin "hates talking about ballet."
Polunin wanted to explain his recent activity on social media, his manager told writer Simon Hattenstone.
Great! We could all use some clarification about why he said that he wants to slap fat people and effeminate men. (Not to mention an explanation of his chest tattoo of Vladimir Putin.)
But the story left us with more questions—and made us wonder why his unacceptable behavior is still being normalized by those who continue to hire him for performances and program him for appearances.
Read the full article in Dance Magazine.
https://ddp-wordpress.storage.googleapis.com/wp-content/uploads/2019/03/13142037/980x.png
347
617
dancedata
https://www.dancedataproject.com/wp-content/uploads/2019/05/DDP_logo_Primary.png
dancedata
2019-03-13 22:06:47
2019-04-02 10:04:08
Dance Magazine: Sergei Polunin, Unapologetic About His Social Media Spiral, Is Somehow Still Getting High-Profile Dance Jobs