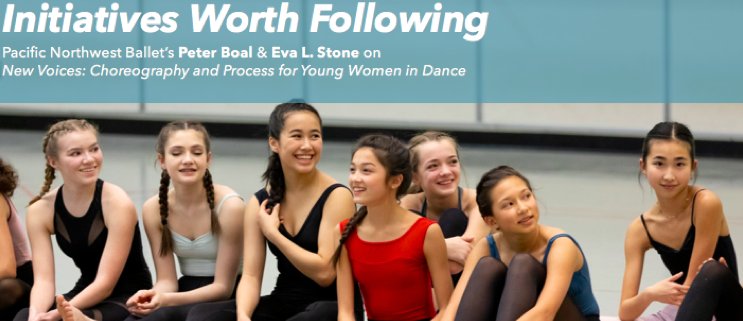 Pacific Northwest Ballet's "NEW VOICES: Choreography and Process for Young Women in Dance"
By Liza Yntema, DDP Founder and President
For DDP's first post in the Initiatives Worth Following series, DDP Founder and President Liza Yntema had the pleasure of interviewing the team behind Pacific Northwest Ballet School's New Voices: Choreography and Process for Young Women in Dance choreographic course, Pacific Northwest Ballet Artistic Director Peter Boal and Pacific Northwest Ballet School faculty member Eva L. Stone. Watch the video below for an introduction to this groundbreaking course before you read on! Visit the company's website to learn more about Pacific Northwest Ballet.
Liza Yntema (LY): What inspired you to create the New Voices program?
Peter Boal (PNB Artistic Director, and Director of the PNB School): Eva Stone was the first to identify the need for a program like this, but from where I sit, I was seeing choreographers receive their first opportunities to create as young members of the company (between the ages of 20 and 28). So much of our sensibilities as creators has been shaped by this age.
We are well-schooled in what not to do, and some of the risk-taking and experimentation we might have harnessed at a younger age is already lost. We also may have missed opportunities to analyze and appreciate works we dance in and live in, because we are so focused on steps, balances and counts. To see our profession through a choreographer's lens from the start is to open a whole new set of eyes and flex another creative muscle.
Eva Stone (PNB School faculty member): Since the course's inception (for PNB's 2017 Summer Course), approximately 300 students have participated (including students during our current five-week Summer Course.) For its inaugural run during the 38-week 2018/2019 academic school year, 19 young women were in the class.
LY: Eva, you have a decades-long background in dance pedagogy and choreographic theory. Can you tell us a bit more?
ES: I entered this journey in reverse; mastering choreography before technique. This allowed me to invent a self-generated movement language, one that continued to evolve as my dance training intensified. I had to create "survival tactics" in order to navigate an art form that often made demands that I could not meet. I share these tactics with my students, through the medium of dance technique, imagery, choreographic practice, mentorship, and coaching.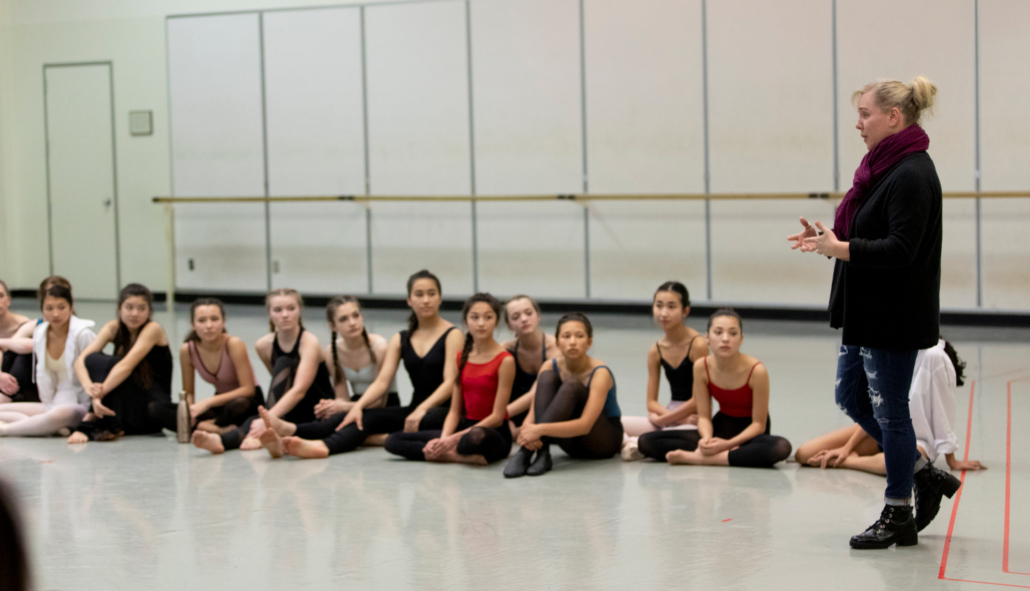 LY: What is the impetus and what are you trying to accomplish?
PB: First and foremost, I want these students to find their voices as artists and creators. I know many may not choreograph later in life and they may not dance either, but the skills they will take away — expression, collaboration, communication, time management and more — will apply to everything in their futures.
I also like the idea of a deeper understanding of the working relationship in ballet studios. Taking on different roles builds respect, empowerment and understanding. I'm not opposed to finding the next generation of great choreographers for PNB and the stages of the world, either.
LY: Why this particular age group or cohort?
PB: The Level VII women (ages 14 – 16) are some of our most devoted students and quite proficient in dance and movement vocabulary. Same is true of our VIIIs, but they are also considering colleges and other paths and their attention is pulled in new directions during much of the year. Level VIIs are "all in."
LY: What was your takeaway from the girls?
ES: I noticed two significant changes (among many) of note. First, their ability to look at work other than their own with a deeper understanding of how dance is deconstructed and examined: They became more insightful and articulate about work they viewed. And second, all of the girls demonstrated a significant increase in their confidence as students, dancers and dance-makers.
LY: As noted in my dual presentation(s) in Cleveland [see note at end of article], what excites me most about New Voices is that it is geared towards the age group when girls start to lag behind boys in speaking up in class and excelling in math and science. Their confidence fades away. Was this a factor you had to tackle during the program?
ES: Only for the first or second week, and then things began to quickly shift. My opinion is that the all-female environment gave these young women equal opportunity to create, participate, and experiment without distraction or perceived judgement (as is often inherent with young teens in a mixed gender environment.) I also gave the students permission to create without concern for the outcome and asked that they make work that was significant to who they are as artists and creators. They are encouraged to understand that their creative opinion matters.
LY: What were the biggest successes of the first scholastic year of the program?
ES: The two presentations (solo work in January and group work in May) demonstrated their outstanding work and individuality as dance-makers.
What would you change for next year?
ES: Next year will see the course shift to two levels; repeat students that have had the course before, and those that are new.
ABOUT PETER BOAL & Eva L. STONE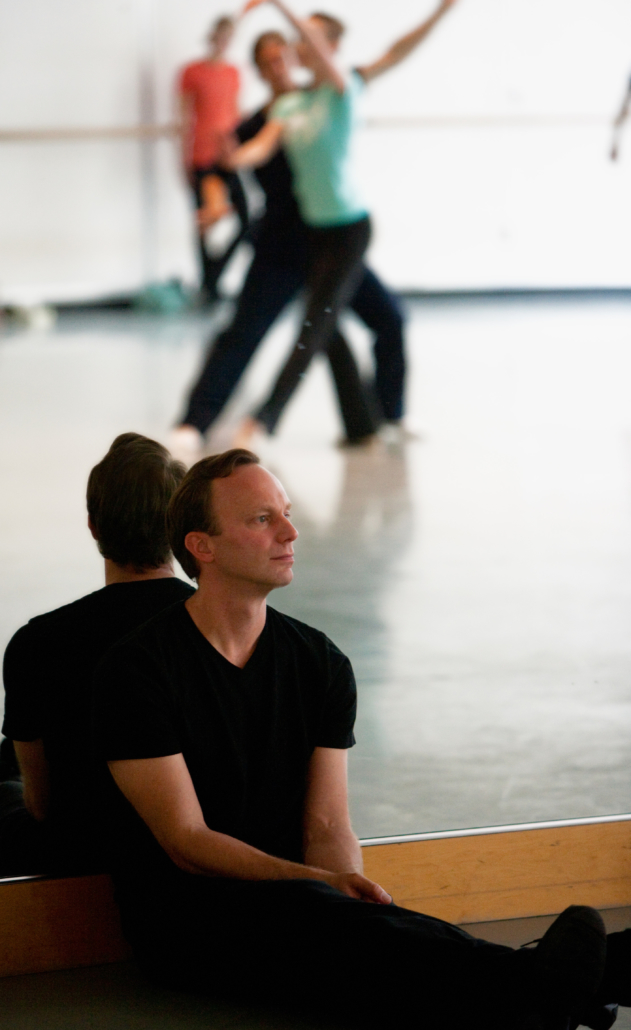 Peter Boal serves as Artistic Director of Pacific Northwest Ballet and Pacific Northwest Ballet School. Mr. Boal assumed the directorship of Pacific Northwest Ballet in 2005 following a successful career with New York City Ballet as a principal dancer, and as a faculty member at The School of American Ballet. He received his dance training from SAB under the directorship of George Balanchine. His performance career spanned 22 years with New York City Ballet and he was a frequent guest artist with national and international companies. In 2002 he founded Peter Boal and Company, a critically acclaimed chamber ensemble. Mr. Boal joined the faculty of The School of American Ballet in 1997, teaching technique, variations, men's and women's classes and partnering. He has been a guest teacher at Central Pennsylvania Youth Ballet and Royal Danish Ballet School, among others.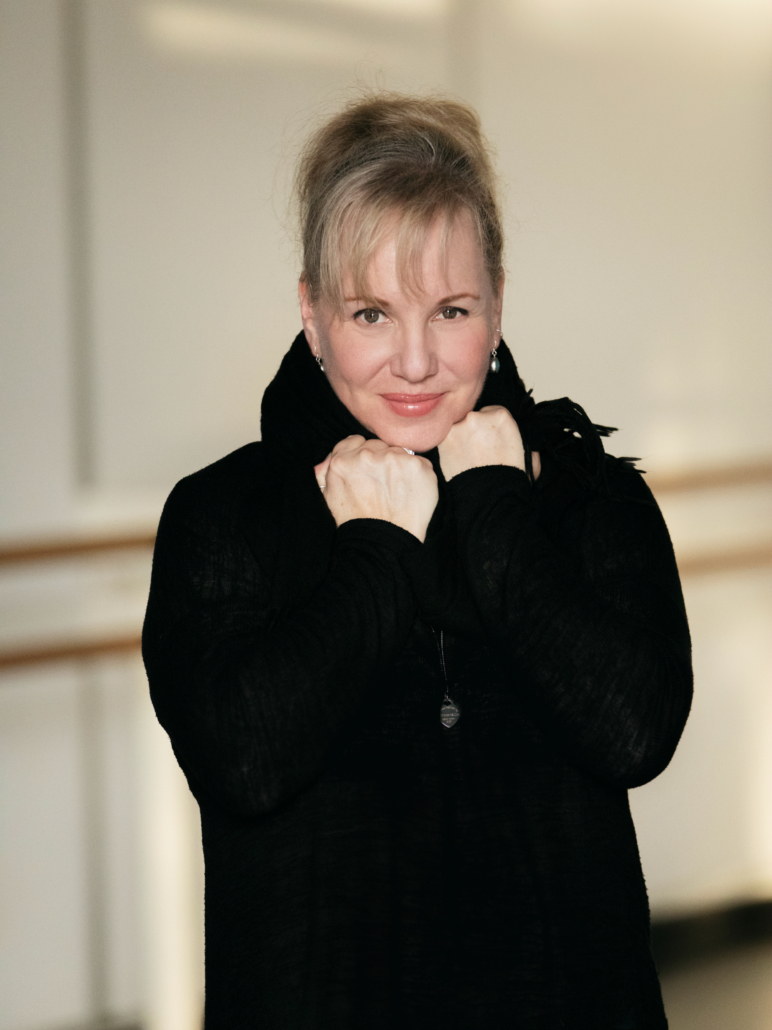 Eva L. Stone is a teaching artist, choreographer, and founder/producer of CHOP SHOP: Bodies of Work, an annual contemporary dance festival. She received her BFA in Performance & Choreography from Arizona State University, and later earned an MA in Choreography & Choreological Studies from Trinity Laban in the UK. She's created work for Spectrum Dance Theater, Pacific Northwest Ballet/Seattle Art Museum's Sculptured Dance, Seattle International Dance Festival, Bellingham Repertory Dance, and collaboratively with Seattle Dance Project for Project Orpheus, among others. Her work has been presented in New York, Los Angeles, London, Geneva, Montreal, and St. Petersburg. Most recently, Ms. Stone's newest work will be among three world premieres by Seattle-based choreographers (Stone, Donald Byrd, and Miles Pertl) presented by Pacific Northwest Ballet in LOCALLY SOURCED, November 8 – 17, 2019.

Liza Yntema, Founder of Dance Data Project®, was invited to speak to Artistic and Executive Directors of mid-sized ballet companies at the Dance/USA Conference in Cleveland, Ohio in June of 2019. Yntema's speech discussed her 2019 Listening Tour to companies leading the way to equity (the leaders of many of these companies were in attendance), the mission of DDP, and how companies of this size can best serve equity while becoming more financially successful. Specifically, Yntema recommended companies explore choreographic initiatives for girls/young women.
*Liza Yntema is a personal contributor to the New Voices initiative at Pacific Northwest Ballet, as she is The Women's Movement at American Ballet Theatre and ChoreograpHER at Boston Ballet.
Learn more about the Pacific Northwest Ballet School here.
Read the press release for New Voices here.
https://ddp-wordpress.storage.googleapis.com/wp-content/uploads/2019/08/13141354/PNB_Header-e1565904406129.png
391
743
Elizabeth Yntema
https://www.dancedataproject.com/wp-content/uploads/2019/05/DDP_logo_Primary.png
Elizabeth Yntema
2019-08-16 07:00:15
2020-10-31 11:16:51
Pacific Northwest Ballet's "NEW VOICES: Choreography and Process for Young Women in Dance"