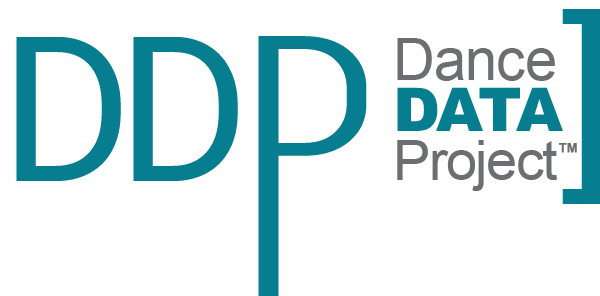 DDP Takes Part in Consulting Projects Course of Berkeley Haas' Center for Equity, Gender, and Leadership
Each semester, the Center for Equity, Gender, and Leadership (EGAL), at UC Berkeley's Haas School of Business, offers a Consulting Projects Course. This fall, DDP is one of the select organizations participating in this course in which students are presented with a company's unique issue, problem, or decision that is critical to advancing that organization's diversity, equity, and inclusion efforts.
As DDP grows, we need help meeting demands for more data and insight into the roles gender equity plays in the dance community. Furthermore, our team is committed to benefiting from academic insight and learning the latest methods in data analysis and academic research.
We are pleased to announce that second-year MBA student Patrick Crocker will be working on our project in the EGAL course. Patrick's expertise comes from 10 years on active duty in the U.S. Army as a Judge Advocate and heavy exposure to dance from growing up backstage at his aunt's dance studio performances, to working as an accompanist for dance classes at Texas Christian University, and to collaborating with the University of Richmond dance department during law school. Patrick will consider two topics of interest, examining either major ballet venues or company-affiliated ballet schools in the United States, defining the scope of their market and revealing the gender distribution in leadership and programming. This project is tailored to develop a usable product of interest to both the dance world and leaders in gender equity, as well as to the general public.
The DDP team would like to thank Larissa Roesch, who introduced our founder, Liza, to this project and Jennifer Wells, Program Director of EGAL for making the collaboration possible. We look forward to sharing the results of this collaboration with our community in the coming months!
About Patrick
Patrick is currently a full-time MBA student at the Haas School of Business at UC Berkeley (class of 2020). Prior to Berkeley, Patrick spent a decade in the U.S. Army as a Judge Advocate, mostly practicing in the criminal, operational, and intelligence law fields. He is originally from Texas and has been involved with dance off and on throughout his life, including working as an accompanist for the dace department at Texas Christian University during undergrad and writing/performing music for the dance department at the University of Richmond during law school. He is thrilled to be able to contribute to the amazing work DDP is doing to support equity initiatives in classical ballet.
Learn more about Berkeley Haas' Center for Equity, Gender, and Leadership here.
https://ddp-wordpress.storage.googleapis.com/wp-content/uploads/2019/04/13142018/Asset-2.png
296
600
Isabelle Vail
https://www.dancedataproject.com/wp-content/uploads/2019/05/DDP_logo_Primary.png
Isabelle Vail
2019-09-17 09:23:59
2019-09-17 09:26:09
DDP Takes Part in Consulting Projects Course of Berkeley Haas' Center for Equity, Gender, and Leadership