MEET THE CHOREOGRAPHER: STEPHANIE MARTINEZ
Stephanie Martinez is an award-winning Chicago dance artist with over 30 years professional performing experience. Her 2009 choreographic debut, AviMar, for Luna Negra Dance Theatre's 10th anniversary season, instantly secured her status as a sought-after dancemaker. Among significant work at Universities, Martinez has created works for Thodos Dance Chicago, Same Planet/Different World, Ron De Jesus Dance, Elements Contemporary Ballet, Chicago Dance Crash, and Visceral Dance Chicago. In 2010, she assisted Broadway legend Ann Reinking in setting the Fosse Trilogy on Thodos Dance Chicago, as well as Daniel Ezralow, choreographer of Broadway's Spiderman: Turn off the Dark, in remounting his celebrated work, Pulse, for Company C Contemporary Ballet in San Francisco. Martinez received a Winning Works: Choreographers of Color award in 2014 from Joffrey Ballet.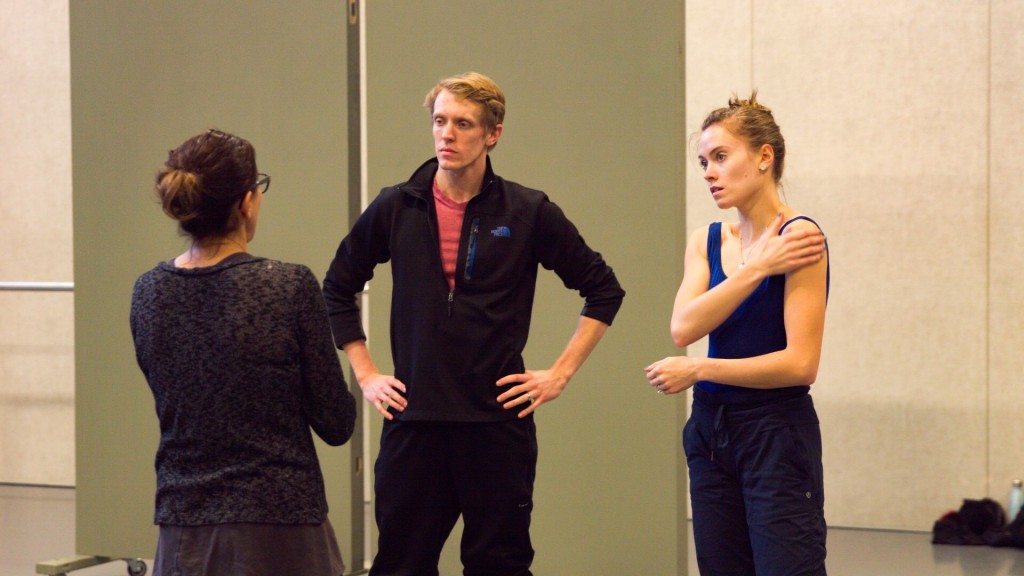 More recently, in early 2019, Martinez created Unsex Me Here for Charlotte Ballet's Innovative Works program. Through this piece, she explores gender roles, fluidity, and codes in the context of behavioral expectations for men and women. Centered around the stories of female figures in Shakespearean literature, Unsex Me Here was well-received in Charlotte and, given support by the right artistic director or company, has the potential to be expanded into a longer work for the main stage.. (Full-length works choreographed by women made up only 8% of works programmed by leading US companies last season; companies are forfeiting younger audience engagement by not programming more pieces reflective of who is occupying the seats.)
Among other projects, Martinez has another major milestone coming up at Joffrey Ballet – the main stage premiere of her work Bliss!, which was showcased during the company's collaboration with the Chicago Symphony Orchestra in spring 2019. Bliss! was underwritten by DDP Founder and President Liza Yntema, who has been an enthusiastic supporter and friend of Martinez's for years.
DDP recently sat down with Martinez in New York City to discuss her work with Flight Path Dance Project, which will premiere in April, her thoughts on women choreographers in dance, and how Martinez herself got her start in choreography.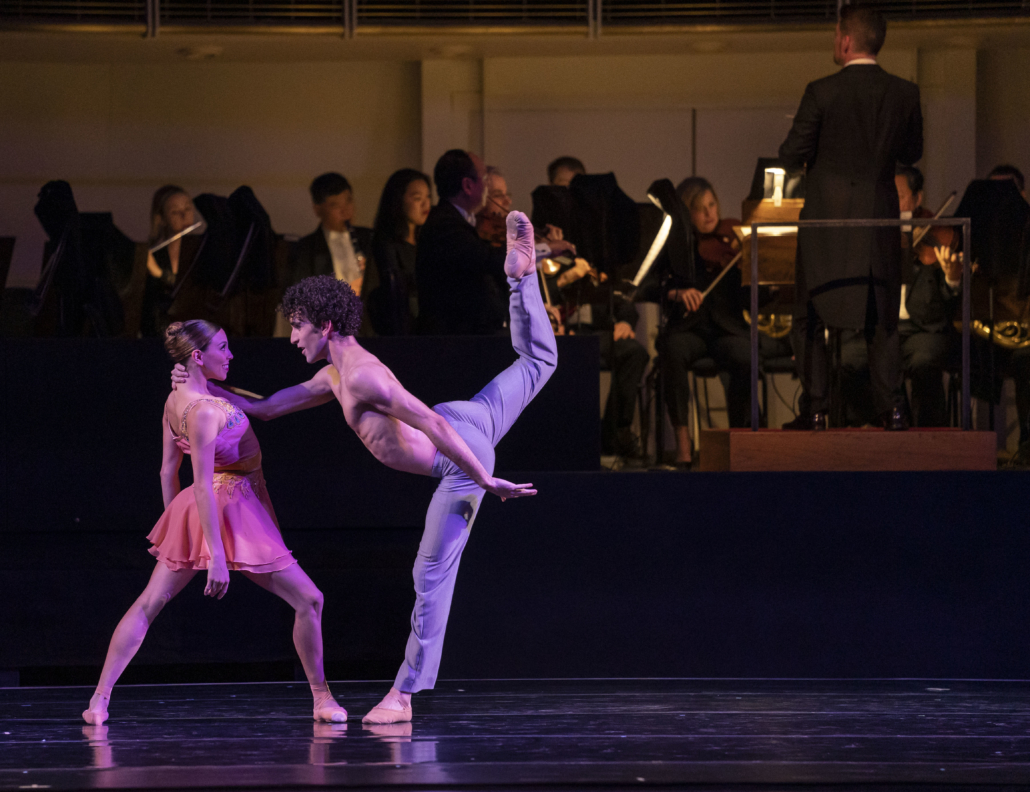 Dance Data Project® (DDP): Tell us about your work with Flight Path Dance Project.

Stephanie Martinez (SM): I have known Michael McGowan for thirty years; we danced together in Chicago. The mission of Flight Path is really rooted in bringing female and other underrepresented choreographers in for these young artists. That is one of their goals, and they've even structured their Board with this in mind – eleven of their fifteen board members are women, and women occupy all four leadership positions within the board. This is very, very rare.

My work that I'm doing with the girls is to Chilean poetry. The poet is Gabriela Mistral; she used to write poems for young girls with a very grown-up message in them. Back then, women really weren't allowed to voice their opinion, especially in Chile. So, it was under the guise of these children's poems, specifically rooted for young girls [that she would express her opinion].

In this particular poem, Destino Roto (Broken Destiny), Mistral is asking her readers, "please don't emulate a princess. Please don't have that be your goal just because society thinks you should be this very precious thing." [It tells you to] really strive to be independent and respected, strive to have dignity and substance in who you are. I thought it was really fitting for these young girls [at Flight Path] to experience that message at this age.

DDP: This is a program that helps dancers prepare for a professional career – dancers who may not otherwise have the means to prepare for professional life. What do you think is the significance of these young dancers interacting with a choreographer like yourself, someone who is like them and female?

SM: I think it is no secret that there is a power imbalance in the dance world. It feels like a boy's club. I think the dance world is actively trying to enact change, as are other artistic fields, but there needs to be more female leadership in general.
When young women see another female in front of the room, a female in charge, they're able to see themselves in the future. I think it's important that women work with young girls. You know, I always worked with men. I never even knew it was a possibility that I could actually be a choreographer. So, I think this [female presence] is the root, it is the seed. And it all starts with having conversations.
I don't think gender should be an impediment. So, we are starting the conversation – Dance Data Project is shining a big light on it.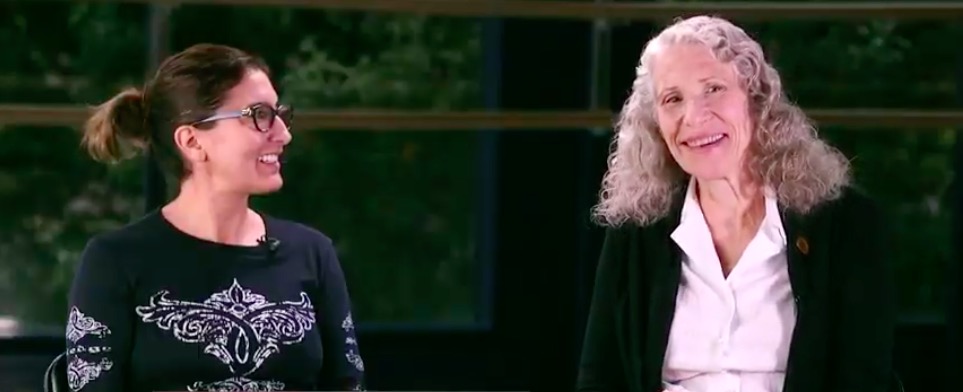 DDP: What made your experience developing this piece different from similar processes in the past?

SM: I haven't worked with young dancers in a really long time. I have my process, you know, I give them source material or phrases and the expectation is that they take ownership of the material. But when they're young, you're teaching them the "how to" – how to rehearse, how to work, how to dig deeper into something and not just learn it and then go and sit down.

It is a full spectrum of things I don't normally do. I really break things down and demonstrate – there's this educational component that I really enjoy and don't get to practice with professionals. I meet the girls where they are at. It's a wonderful thing that is also part of the challenge.

DDP: A lot of young girls are not familiar with this idea of workshopping or learning a style and knowing a choreographer.

SM: There's also a bit of discovery that comes with it. I think it's a challenge for everyone, from young dancers to professionals. You're going in and have to be sensitive and aware about where they are. One size definitely doesn't fit all. You have to see who's in front of you and then work with the bodies that you have in front of you at this time.

Kids have good days and bad days just like adults. I am really not someone who believes there's only one way to do it. I am a choreographer for anyone and everyone. I value their [the dancers'] input. I want to know who they are and what makes them tick. You get the best out of somebody when you get a verbal and physical conversation started. That lets you see the people you're working with in different ways.

DDP: So what is the typical process by which you create a work, is it more of this exchange and on-the-spot collaboration with the performers or is there more of a structure, music, plan ahead of time?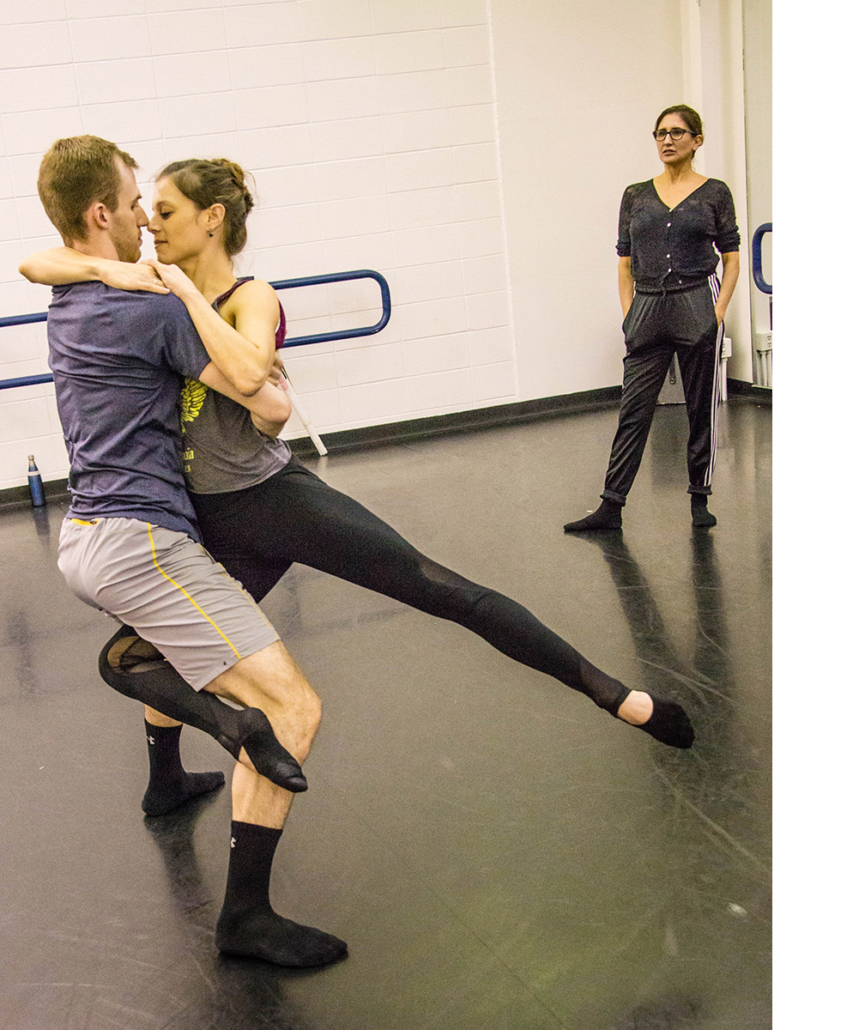 SM: I am definitely a planner. I have a certain look, a certain aesthetic that I want, and I make that very clear at the beginning. But I also leave room for collaborative moments. Sometimes I have them write, sometimes I give them images, sometimes I just present an idea, and then we start to build together.

It's important to me that dancers be part of the process. I think good choreography should be a dialogue. It is always a goal of mine to get to know the bodies in the room and treat them each as individuals – after all, they are human beings giving you their artistry. We're not just making shapes. We are seeing the human spirit move across the stage.

DDP: This connects to the idea of multidimensionality we've heard you mention before. Can you explain that idea a bit more?

SM: It's about so much more than the steps. I've always been interested in how the body expresses emotions and ideas through movement. If it is done well, it can be very powerful, and when you can channel that power, the audience connects.

People want to see themselves onstage – and this goes beyond representation of gender and identity. Dance is also nonverbal. You don't have to know why you feel connected to a particular dancer or piece, but when you do, it's likely because there is clear intention behind the work and that's what's resonating.

DDP: You were a dancer -does your history as a dancer inform the way in which you work now?

SM: You do what you know, you do what you've learned and experienced. My history has helped me discover my choreographic voice.

I am always humbled to get to fill an empty space and create my own identity within that space; however, I'm going to be honest, nothing can be more paralyzing at times than confronting that blank canvas. I do like to give myself and the dancers a specific task in the room so we can start filling that empty space together.

Now, I really gravitate towards conceptualizing first. I think about a loose narrative: "I'm going to make something really abstract." Or, "I am going to work in an architectural way." I really try to root myself in something, then step back to edit myself, ultimately asking, "What am I trying to accomplish?" I conceptualize it, open up an idea, and then try to find a little clarity in the idea. I think that's the most challenging part. The steps come later. The music comes later, once I know what it is – what the environment is. Is it nighttime? Is it daytime? We don't always have to know where we are, but it does help me explain how we are there, why we are there, and how we can physicalize something. If I'm using a piece of music, I've told a dancer, "I want you to cry with your body" and "I want you to sing with your body." I give a lot of imagery when we're working and I know what we are doing.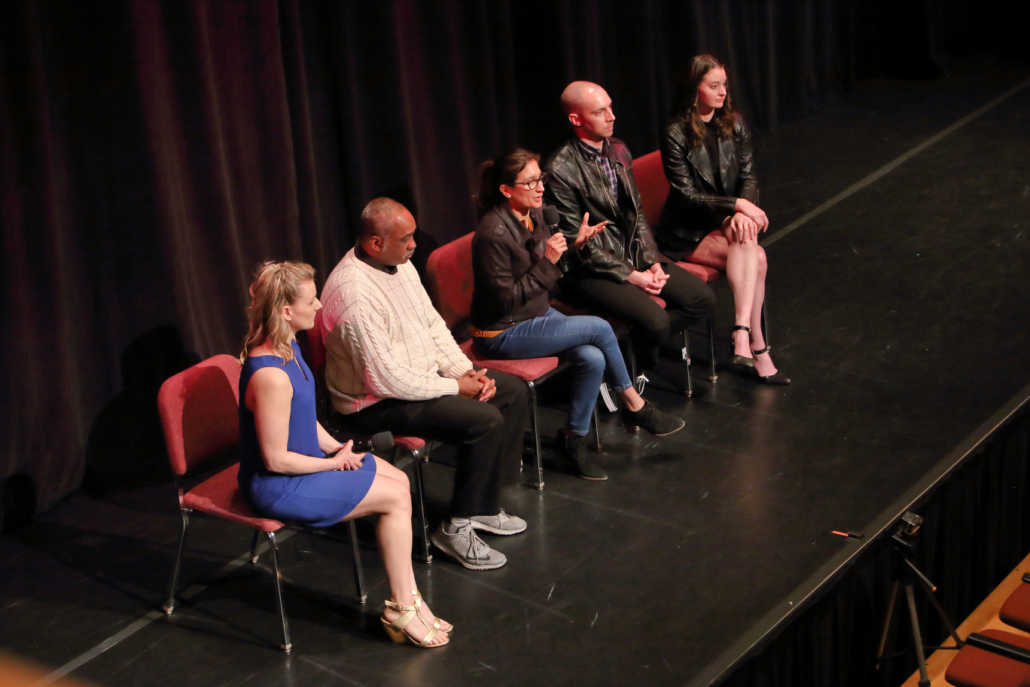 DDP: Where do you think ballet should start when combating the female choreographer issue?

SM: I think, again, there is this systemic problem. It is this staid notion of, "This is the way it has always been; therefore, this is the way it will always be." We have men in these leadership roles, and that has been the status quo. I think it starts with changing peoples' perceptions. There is room for all of us. It is a complicated answer because things are shifting a bit – we're talking about it.

DDP: We sometimes hear in discussions that beginning choreographic exploration early in a dancer's career could help mitigate this issue. If you were to design a choreographic curriculum, when would you start, what would you include, and when do you think is the right age to start?

SM: As young as possible (so it's just part of your DNA). It is always important to build technique and exploration in the early stages. How dancers understand their own bodies will inform them how to keep dancing and exploring. I also think that it is important for young girls to take ownership of themselves as much as they can and as young as possible.

It is crucial to start these programs for young girls. For me, personally, when I was dancing, I never knew that choreography was an option for me. I never even dreamed about it.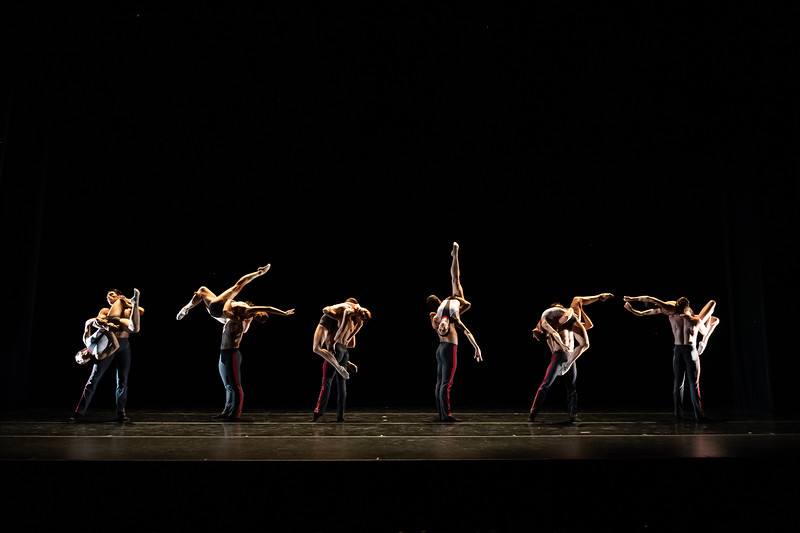 DDP: And how did it start?

SM: I was asked by the director of Luna Negra Dance Theater [Eduardo Vilaro, currently artistic director of Ballet Hispanico] to choreograph for their 10-year anniversary. He said, "Oh, you can do it." And I thought, "You know what, I can do it." He gave me my first commission, he pushed me out there and just said, "You can do it."

DDP: This is something we hear about, it's not always this process of mentorship (which is also incredibly valuable), but it is someone validating a dancer and telling them to go for it.

SM: It is a confidence that you get from someone saying, "You can do this. I know you can do this. Now go do it." Then you figure out the rest. That was my first commission. There wasn't even an option for me to not do it. I feel like, to some degree, everyone needs that push, that permission to do it. It doesn't matter who is pushing you out of your comfort zone, everyone needs that permission. I just never knew it was possible for me, because I didn't have that representation in front of me when I was a dancer.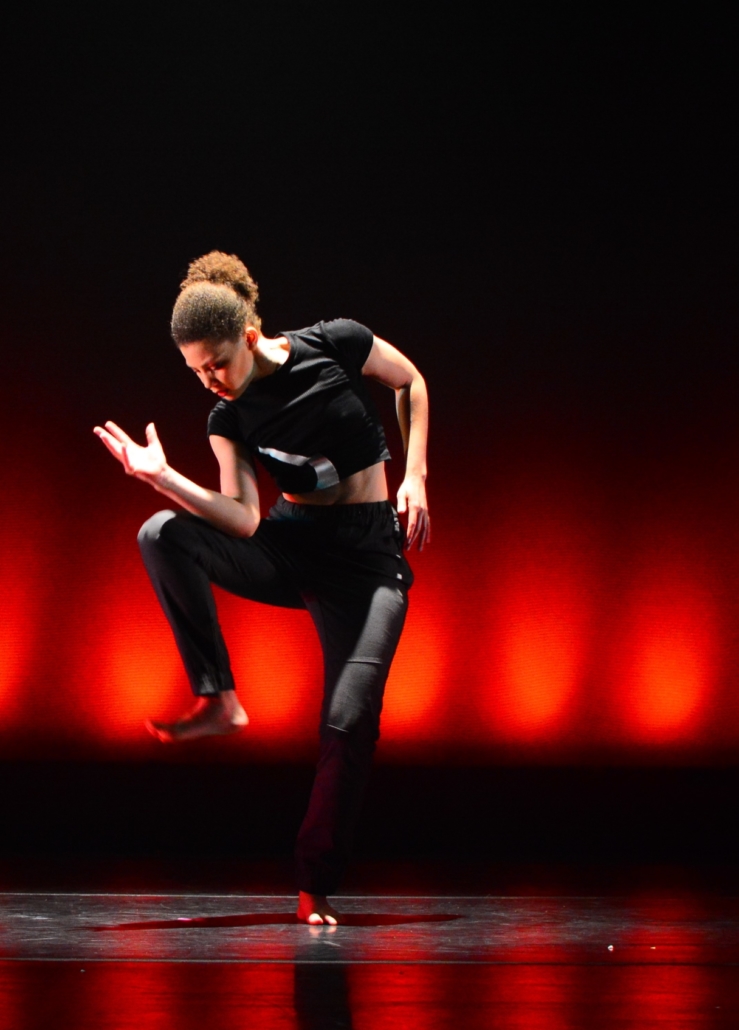 DDP: From there you caught the bug?

SM: Yes, I knew this is what I should be doing. But, if that had never happened, I don't think I would ever have gravitated towards choreography.

DDP: At that stage, when you discovered you wanted to choreograph, was there anyone who was helping you with the next steps?

SM: No. Nobody was helping me – I don't mean to sound gloom or doom, but nobody was helping me. It was a lot of work, I had to get myself out there and do all the logistics that choreographers need to do to get their work out there to artistic directors.

I thought, "If you are really going to do this, you need to jump in, not have just one toe in."

DDP: And is that the advice you would give to other choreographers starting out on this endeavor?

SM: Yes, absolutely. There is no other way you're going to find out *if* this is something you want to do until you really dive in. You really have to be obsessed. It needs to feel as important as breathing. It is to me – it surrounds me, it engulfs me. I have room for other things of course, but I think you have to have that attitude of absolute determination.
DDP: Since no one was initially there to support you early on, what do you see as your obligation to give back or help the next generation?
SM: I have had the privilege of being exposed to a plethora of incredible artistic mentors in my dance career, from brilliant dance teachers, to creative choreographers, inspiring fellow dancers, talented designers, as well as generous and supportive critics and audiences.
There is a quote I hold close to heart: "I am all of whom I've met."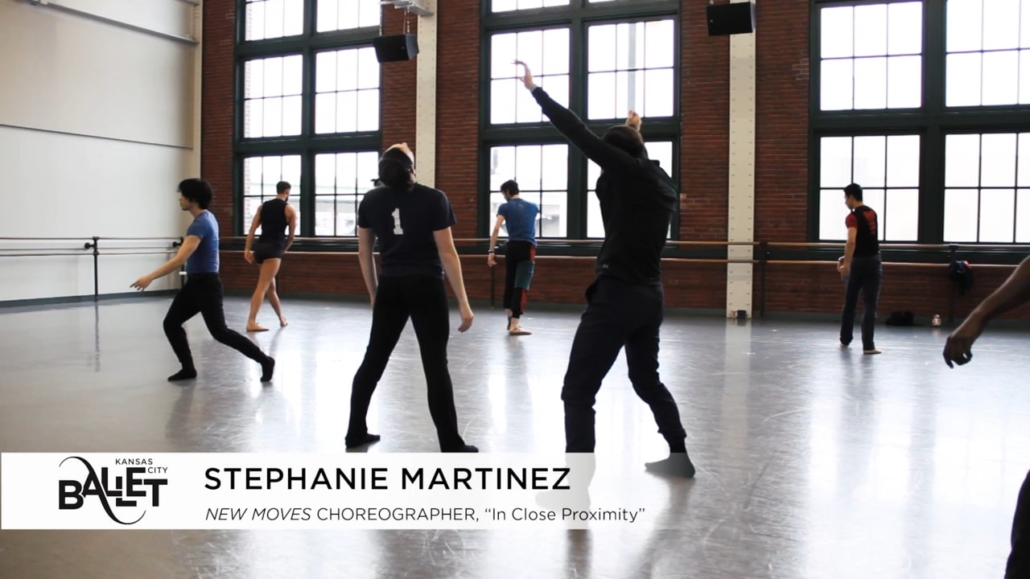 My goal of giving back is through my natural artistic ability to connect with one dancer at a time through one ballet at a time, and ultimately reaching and educating audiences with the beauty and strength of the power of dance.
I share and give back to the garden that has given me so much artistic knowledge and opportunities everyday. I see each dancer as an open vessel, hungry to learn. I open my artistic vault and share my personal approach to my craft with which I have been graced. All of this is in hopes of reaching a young artist(s) and continuing to pass on the torch – I keep a lighter in my back pocket.
I am giving the gift of dance to our next generation with pride. It is my responsibility and duty. It is important to help the next generation by navigating them towards opportunities and the right people to help further their career. It is also vital to have a person that truly understands the path you have set for yourself and can offer support, expertise, and real solutions. This can make a huge impact.

Upcoming Projects

Joffrey Ballet*
Missouri Contemporary Ballet
Verb Ballets
North Carolina School of the Arts
University of Texas at Austin
*Martinez's premiere Bliss! was originally underwritten by DDP Founder Elizabeth Yntema.
About Flight Path Dance Project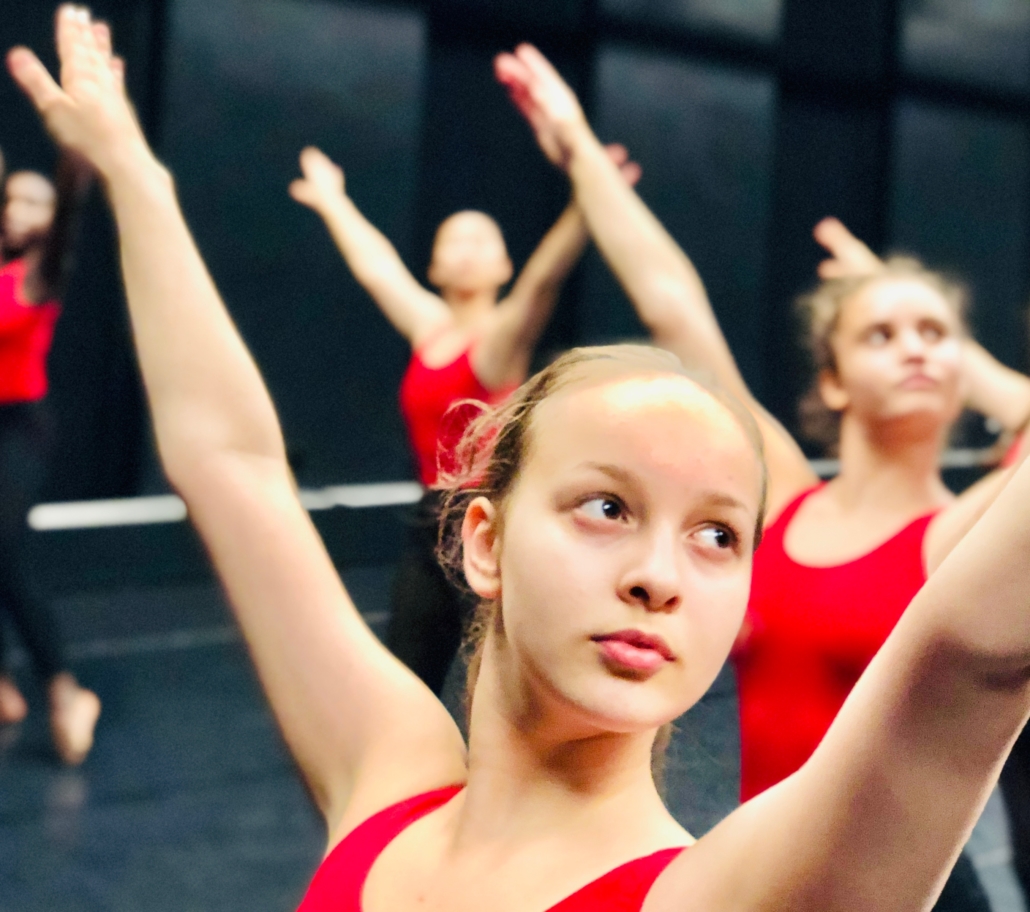 Flight Path Dance Project is a tuition-free, four-year training program and repertory dance company for fourteen to eighteen-year-old dancers in New York City. In addition to regular technical training and repertory rehearsal, Flight Path dancers engage in monthly workshops with artists and professionals in injury prevention and management, meditation and wellness, and nutrition and exercise, as well as industry and college representatives. As a repertory company, Flight Path dancers interpret and perform both new and existing choreography by established and emerging choreographers in authentic concert dance environments.

Flight Path's Spring concert, featuring choreography by Artistic Director Michael McGowan and guest choreographer Stephanie Martinez, will be at the New York Live Arts theater (219 West 19th Street) on June 11, 12, and 13, 2020.


Learn more and visit Stephanie Martinez's website here.
Learn more and visit the Flight Path Dance Project website here.

https://ddp-wordpress.storage.googleapis.com/wp-content/uploads/2019/12/13140841/Stills-of-choreographer-Stephanie-Martinez-in-rehearsal-with-Dance-Kaleidoscope.-Photo-by-Crowes-Eye-Photography.-Courtesy-of-Stephanie-Martinez..jpg
704
1499
Isabelle Vail
https://www.dancedataproject.com/wp-content/uploads/2019/05/DDP_logo_Primary.png
Isabelle Vail
2019-12-16 08:00:00
2019-12-20 10:55:27
MEET THE CHOREOGRAPHER: STEPHANIE MARTINEZ