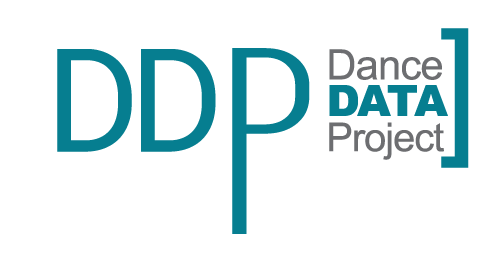 The New Yorker: Akram Khan Remakes "Giselle"
By Jennifer Homans
15 April 2019
Begin at the wall. A large concrete wall, a Berlin Wall, a U.S.-Mexico wall,an Israeli wall. As the curtain opens on Akram Khan's "Giselle," we see a crowd of people pushing against it. Their backs are to us; we feel their weight, see their hands and anonymous bodies cast in shadow and silhouette. One of them is searching for someone. He finds her, and they stand facing each other, without touching, palms open. A moment later, they are separated by a man who roughly claims her, and an intensely physical rhythmic group dance—undulating torsos, fanned hands—engulfs them all. Now herds of people are galloping across the stage, arms thrusting, in a chaos of passage and flight, their seemingly hoofed feet hitting the ground like beating drums as they cross and recross, their bodies strangely bent, half human, half beast.
We are far from the nineteenth-century "Giselle" that is still performed by ballet companies around the world. The Spanish ballerina Tamara Rojo, formerly of London's Royal Ballet, became the director and the lead principal dancer of the English National Ballet, in 2012. Three years later, she commissioned Khan to make this new "Giselle." It was a bold choice. Khan, a British dancer of Bangladeshi descent, is not a ballet choreographer. Trained in kathak, the northern Indian dance form, he is known for his powerful performances and innovative work with his own troupe, Akram Khan Company, on the contemporary scene. His "Giselle" was first performed, to acclaim, in 2016, in Manchester. I saw it in March, at the Harris Theatre, in Chicago, with Rojo in the title role at its sold-out American première.
Rojo wants to bring ballet out of its too often élite precincts, and she aims to do this in part by reimagining the classical repertoire. She does not share the impulse of many ballet directors to "reconstruct" or cleave as closely as possible to the original music and steps of old dances in the ballet canon. Khan's "Giselle" is also not a modern-dress staging, like the 1982 version by the Swedish choreographer Mats Ek, in which the second act was set in a mental hospital. Instead, Rojo and Khan have scrapped just about everything of the old ballet, keeping only the barest outlines of the plot. Khan's "Giselle" has a new score, new décor and costumes, a contemporary setting—migrant laborers in ghostly abandoned factories—and above all a new kind of dancing, which draws on kathak and ballet, on contemporary dance and everyday gesture, on animals and machines. It is a brand-new show haunted by an already haunted dance.
Read the full article in The New Yorker.
https://ddp-wordpress.storage.googleapis.com/wp-content/uploads/2019/02/13142537/logo-singluar.png
256
500
dancedata
https://www.dancedataproject.com/wp-content/uploads/2019/05/DDP_logo_Primary.png
dancedata
2019-04-16 13:57:21
2019-04-16 13:57:45
The New Yorker: Akram Khan Remakes "Giselle"