Meet the Company Director: Christine Cox
The absolute first thing to know about Christine Cox is that she is incredibly kind, and the second that she has huge reserves of energy. The enthusiasm, optimism and genuine joy she brings to even the smallest detail or the briefest encounter, do much to explain the extraordinary success and outsized impact of her influential company, BalletX, which over the last 13 years has survived and prospered as the second, smaller company in Philadelphia, growing a fantastically loyal and energized audience base.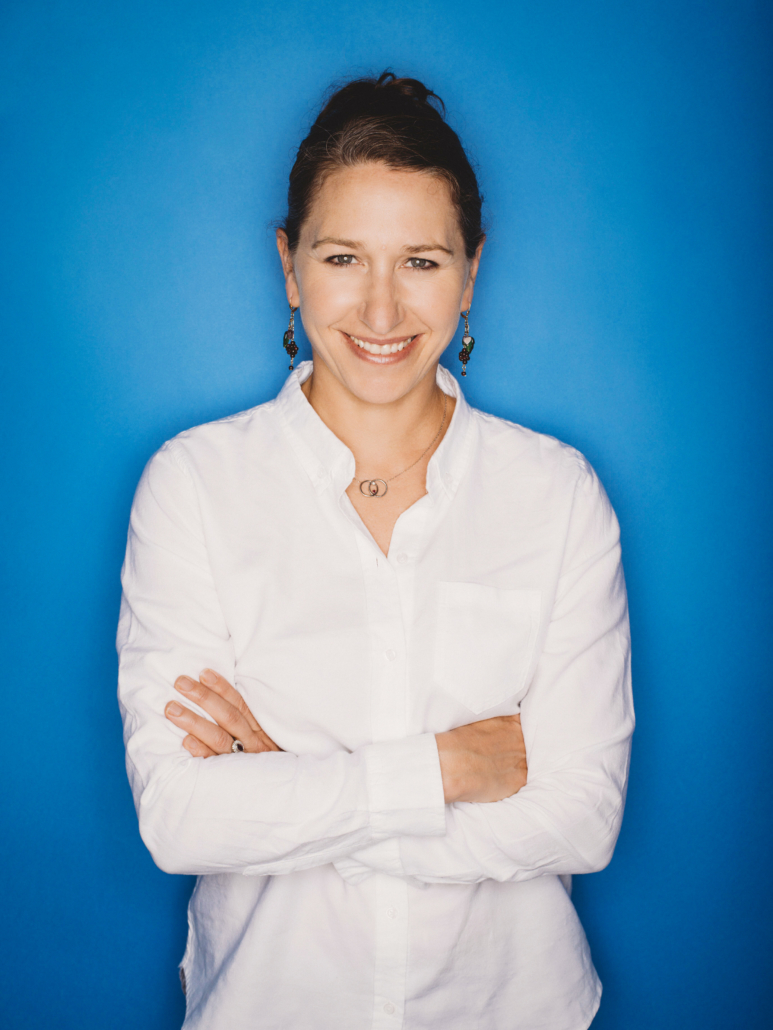 Cox has managed to create a legacy of groundbreaking work: by the end of the 2018-2019 season, BalletX will have premiered 75 new works, while also keeping the Company consistently in the black. This extraordinary combination of business acumen and artistic fearlessness, has resulted in a new $850,000 Ballet Center for World Premiere Choreography: a 5,000 square foot light filled studio, as well as for the first time this season, the ability to pay health care costs for dancers who are on a 37 week contract and her full time staff.

Founded in 2005 with Matthew Neenan, and now lead by Cox who is Artistic and Executive Director BalletX consistently pushes to the cutting edge by producing new works by choreographers who are at many stages of their development and from all over the world.. From Annabelle Lopez Ochoa to Penny Saunders, the Company under Cox's steady hand, has provided a platform for some of the best and most innovative modern ballet choreographers, many of whom are women, including Gabrielle Lamb, Helen Pickett and many years ago her own work.

Oh, and yes, she also finds time to be a mom of 2 young boys.

Liza Yntema sat down with Christine Cox in early December:
LY: You mentioned in passing that you are dyslexic. It doesn't seem to have slowed you down at all?
CC: I am absolutely a do-er, not a dreamer. Because school was a such a challenge for me, I learned that hard work is the only way to accomplish anything. For me moving felt like I was home and dance became a safe haven. What I gained from being a little slower in school was how to navigate in society, How to communicate with people and to to team build."
LY: You mention that it was challenging for you to fit into the ballet world, please explain?

CC: I started developing at age 10 and was a mature teenager. I was also a strong willed young lady who's character and personality was much different than other dancers. I looked like a women and that did not serve me well as a professional ballet dancers. Directors wanted me to not have curves and as thin as possible.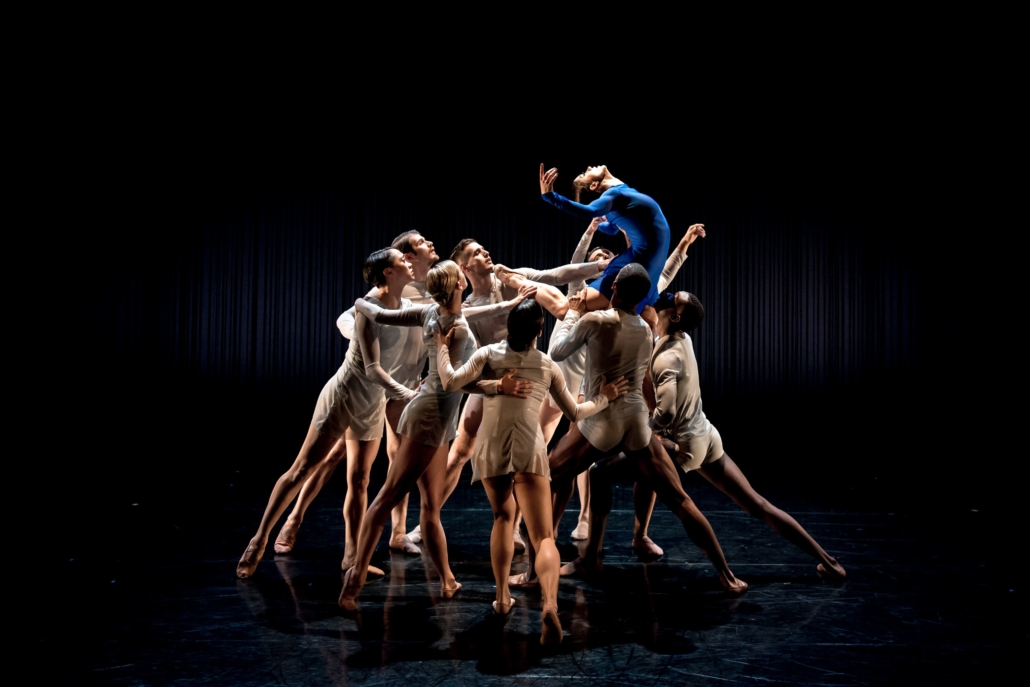 LY: You seem to be able to do it all, yet you made the decision not to choreograph any more?

CC: In 2008 I was 9 months pregnant and choreographing, while also developing a company. My gut instincts told me to stop dancing and choreographing and focus on being a new Mom and growing BalletX. The first step was formalizing a company that offered annual contracts instead of gigs.I knew we needed to establish a home theater and our residency at The Wilma Theater was and is a great partnership. I wanted to build a passionate audience that fell in love with new ballets

LY: You have assembled an incredible roster of talent over the years. How do you find choreographers?

CC: I find choreographers in all sorts of ways. Many pass along their work through emails and sometimes I get to see it live when time permits.I love work that ignites my soul and touches my heart. I love work that surprises me and gets my brain flowing. I know quickly if a choreographer has something I am curious about. I am also looking for the dancers to grow and learn from the process. New ballets are in important and help the field stay relevant.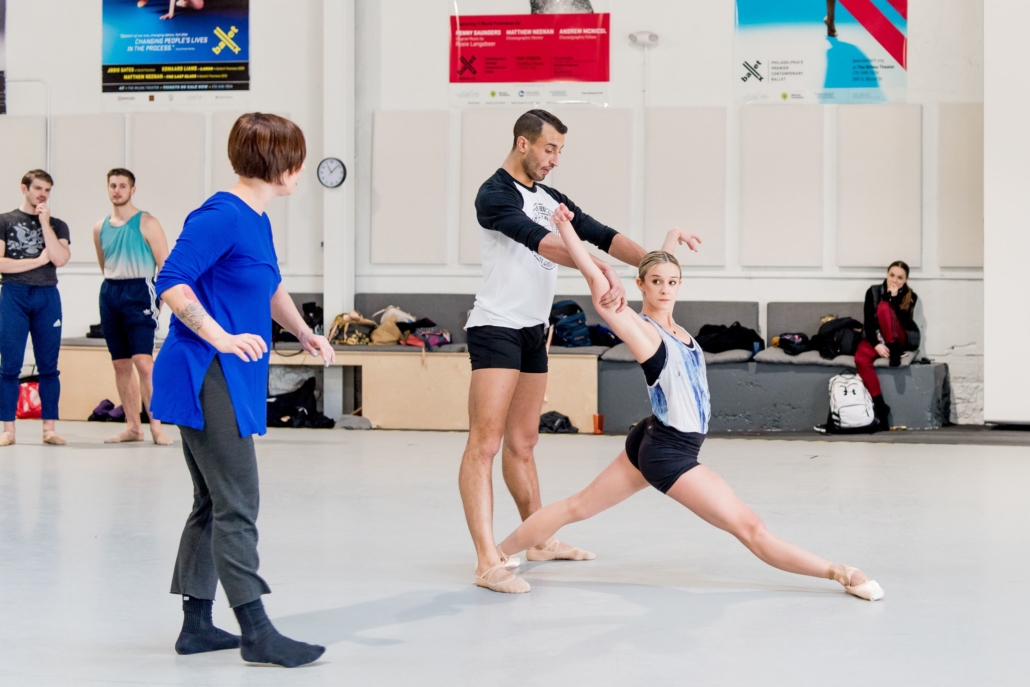 LY: Do you see a difference in how women and men approach choreography?

CC: Well, one very basic differences is that more men seem comfortable promoting themselves. They will reach out multiple times while I do not get a lot of submissions from women. Maybe they are just not as many out there? Haha – isn't that part of the problem?

It's hard for me to compare men and women because everyone is different. As I women I know I like to view work that has some meaning or purpose behind its development. I get tired of movement for movement's sake unless it has a real intention.

LY: In 2008, you hosted a panel with Helen Pickett and Annabelle Lopez Ochoa on the state of the dance industry and being a female choreographer. If I asked you for an update today, what would you say?

CC: It really doesn't feel much different. I have to seek out female choreographers and am making an effort to support their work at BalletX. This season I am commissioning 4 world Premieres by Women out of 7.
LY: Finally, I was interested in where you see BalletX headed, back to the model of dancers in socks streaking across the stage at a dead run.

CC: I am tired of socks! I often ask choreographers to make work en pointe company because I am curious about what the shoe can do to help or hinder the dance vocabulary.

LY: And to that point, I am incredibly excited you are working with Annabelle Lopez Ochoa again, on a beautiful uplifting story?

CC: Yes, this summer Annabelle will be back working with us on a new full length ballet of The Little Prince by Saint-Exupéry.

LY: I cannot wait! So much would rather see that than another Nutcracker.

CC: And we have another super talented choreographer working with the Company now, Katarzyna Skarpetowska is BalletX's 2019 Choreographic Fellow. [See video below.]

LY: Ok, big picture, talk to me about the future of ballet..

CC: I can have a dream for the company to grow but everything comes down to having the support. That is a challenge for all non profits. My goal is to continue to push our capabilities at BalletX, support the creation of new work with a minimum of 7 world premieres a year, making BalletX a hub/lab of dance creation. Focus on the development of artist and open our home for the community to experience dance in a whole new way. Continue and expand our Dance eXchange program for 3rd and 4th grade students in Philadelphia Public schools, while training and supporting teaching artist. Continue to tour and bring programs that inspire new audiences to fall in love with contemporary ballet staff.

Bigger picture for the future of ballet is unclear. I think we have a lot of potential to touch and inspire people if we create opportunities to support new works.

https://ddp-wordpress.storage.googleapis.com/wp-content/uploads/2019/02/13142404/BalletX1.jpeg
2400
3600
Elizabeth Yntema
https://www.dancedataproject.com/wp-content/uploads/2019/05/DDP_logo_Primary.png
Elizabeth Yntema
2019-02-01 18:22:24
2019-07-11 16:06:14
Meet the Company Director: Christine Cox