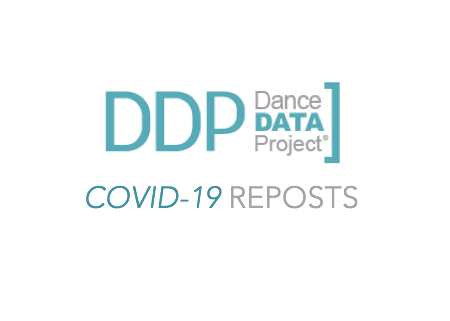 Inside Philanthropy: As Individual Giving Drops, Performing Arts Leaders Weigh in on the State of Fundraising
By Mike Scutari
19 November 2020
Over the summer, Inside Philanthropy surveyed performing arts professionals about COVID-19's impact on the sector's fundraising fortunes. Their pessimistic outlook reminded me of an old quote by Stephen King: "There's no harm in hoping for the best as long as you're prepared for the worst."
I realize it's pretty macabre to cite the "master of horror" when talking about the state of performing arts fundraising, but these aren't normal times, and if recent research from TRG Arts and arts data specialists at Purple Seven is any indication, respondents' worst fears are now coming to pass.
The report found that in the first nine months of 2020, the number of gifts received by performing arts organizations in North America increased by 15%, but the average value of those gifts fell by 24% from the previous year. And while gifts from "super-active patrons"—defined as those who had donated to the organization and/or attended performances at least 10 times—were up 47%, total revenue and average gift size were down 38% and 8% for the nine-month period.
The report is all the more unsettling given the broader economic context. TRG Arts/Purple Seven found that aggregate gift revenue from June to September was down 29% compared to 2019. Yet that tried-and-true barometer of philanthropic giving, the S&P 500 Index, was up 8.4% from June to September 2020, and up 12.9% from September 2019 to September 2020.
"If donors don't support arts organizations now, when stocks are doing well, they may not be around in the future when the market is uncertain," said Suzanne Appel, managing director of New York's Vineyard Theater.
With performing arts nonprofits facing what Julie Wake, executive director of the Arts Foundation of Cape Cod, calls a "long and dark winter," the TRG Arts/Purple Seven report highlights two questions that will make fundraisers feel as if they just read "The Shining" in a darkened room: Why are donors dialing back giving when the market is enjoying a historic run, and what can they do to ensure their organizations can hang on for another 12 to 18 months?
Read the entire article here.
https://ddp-wordpress.storage.googleapis.com/wp-content/uploads/2020/04/13140305/Screen-Shot-2020-04-13-at-09.38.16.png
375
450
dancedata
https://www.dancedataproject.com/wp-content/uploads/2019/05/DDP_logo_Primary.png
dancedata
2020-11-23 09:49:22
2020-11-23 10:11:36
Inside Philanthropy: As Individual Giving Drops, Performing Arts Leaders Weigh in on the State of Fundraising