HerStory: Celebrating Female Hip-Hop Pioneers with Ladies of Hip Hop
For Women's History Month, Ladies of Hip Hop (LOHH) and Dance Data Project® (DDP) are coming together to highlight the contributions and lives of women in Hip Hop and ballet that are often overshadowed. While in two very different dance cultures, LOHH and DDP share a common goal of raising awareness on the issues women face in their respective dance forms. As women in Hip Hop and ballet experience marginalization in leadership, income opportunities, and documentation of their stories, we come together in this moment to uplift the lives of some dope women. We're so excited to share the stories of some of the pioneering women in the art of Hip Hop—check out more this week on Instagram and see #DDPHerstory featured over on their account (@ladiesofhiphop) this week.
READ THE PROFILES & LEARN MORE ABOUT LADIES OF HIP HOP BELOW!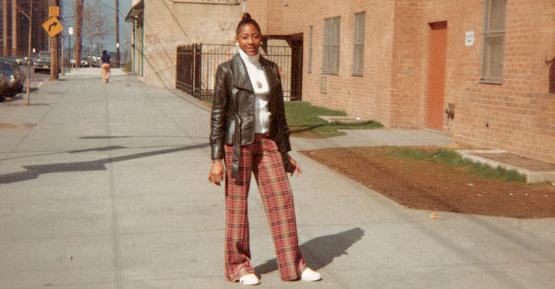 Cindy Campbell | The 1st Lady and Mother of Hip-Hop, Cindy Campbell, is the catalyst for the humble beginnings of Hip-Hop. Cindy had the vision and talent to organize a back to school party. Little did she know that her Back To School Party was to become known as The Beginning of Hip-Hop. This establishes her as the First Hip-Hop Promoter. It was her Back To School Party she promoted in 1973 that her famous brother, The Legendary Founder of Hip-Hop D.J. Kool Herc, DJayed in the recreation room at 1520 Sedgwick Avenue in the West Bronx. As a Graffiti writer her tag name was PEP-1 (174). She was also a B-Girl. Cindy has worked alongside her brother's involvement throughout the years. In 1984 she negotiated his movie debut role where D.J. Kool Herc portrayed himself in the movie "Beat Street" produced by Harry Belafonte and David Picker, and directed by Stan Lathan. The Source Magazine 50th Collector's issue front cover was put together by her. She assisted in coordinating D.J. Kool Herc's photo shoot spread in the Vanity Fair Magazine, 2005 October music issue, along with other countless magazines, newspaper interview articles and television appearances. Cindy has an extensive background in the fashion industry as a fashion model. She has worked with many top designers. She is a graduate of the Fashion Institute of Technology in New York. She is a former Miss Black America Beauty Pageant Contestant, and is a licensed cosmetologist. She has acquired her esthetician license with the prestigious Christine Valmay International School of Skin Care and Make-up, and holds a Real Estate License with the State of New York. Cindy is the founder of Hip-Hop Preserve Inc., a non-profit organization that preserves the origins of Hip-Hop Culture, and is currently working on a health initiative to provide resources to Hip-Hop artist. She is involved with the launch of the Kool Herc Sedgwick and Cedar Clothing Line. Her business management knowledge allows her to create successful opportunities and negotiate vital contracts for D.J. Kool Herc and other artists. She also lectures at universities and tours around the world doing community speaking engagements on the History of Hip-Hop. Cindy continues to work together with her legendary brother, and is always supporting other Hip-Hop artists and non-profits.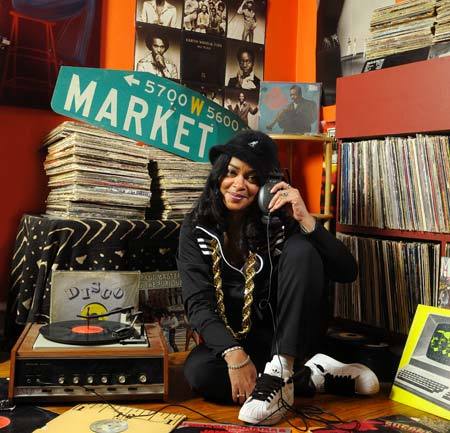 Wendy Clark | Better known by her stage name Lady B, Wendy Clark is an American female rapper and radio DJ from Philadelphia, Pennsylvania. She is one of the earliest female rappers in hip hop, and one of the first hip hop artists to record a single, "To the Beat, Y'all", in 1979. She began her career with radio station WHAT in 1979, and recorded her first single later that year, "To the Beat Y'all".The song, the title of which became a stock rap phrase, was first released by TEC, a local Philadelphia-based record label, and released again in 1980 by Sylvia Robinson's rap label, Sugar Hill Records.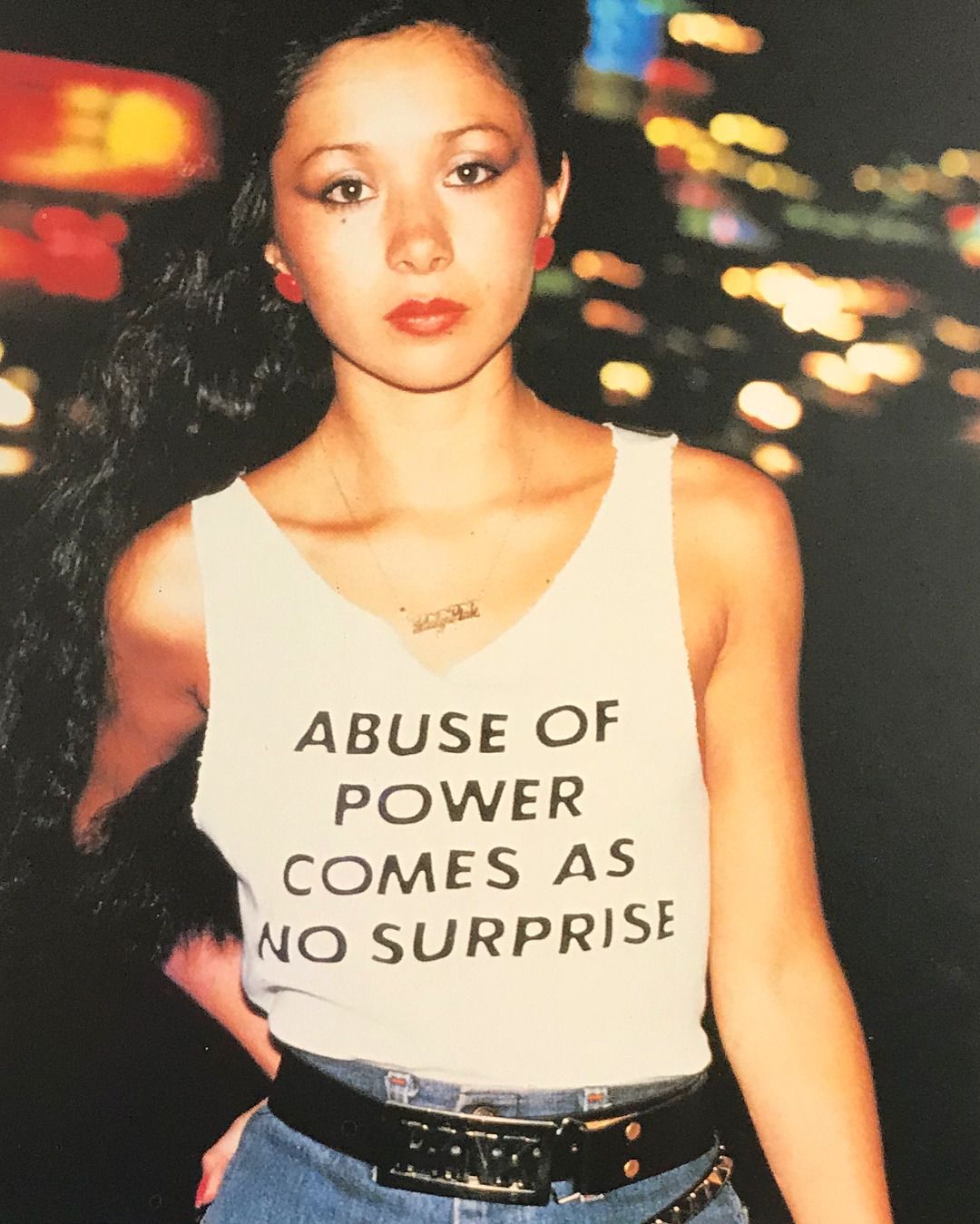 Lady Pink | This young lady can tell you the tales of the rugged journey for an aspiring female graffiti writer back in the 1970s. Born in Ecuador and raised in Queens, New York, Lady Pink made a name for herself as the only girl who was skilled enough to compete with the dudes in the subculture of graffiti. She started painting as a way to cope with her spiraled relationship at the time. Her boyfriend was sent to Puerto Rico after being arrested in New York. In honor of her aching misses for him, she started tagging his name all across the city. Eventually, once she developed the moniker Lady Pink, that name was splattered all of New York City as well.
Within the 1970s and early 1980s, men made several attempts to intimidate girls who were aspiring graffiti writers. Lady Pink's passion won over that fear. She was painting subway trains from 1979 to 1985. Her epic paintings made her a leading body in the evolution of graffiti based art. During her subway painting days she was rolling with The Cool 5 crew and The Public Animals crew. You might recognize Lady Pink from her starring role in cult classic Wild Style. Lady Pink is the most recorded and photographed female graffiti writer from the True School era. Her career was a fight for respect as an artist. Lady Pink's showcased courage made it possible for post generation female graffiti artists to own staying power. Lady Pink is without a doubt, the most influential female graffiti artist in the history of Hip-Hop's graffiti element.
Well, there you have it. The aforementioned women deserve praise and recognition when the topic of Female Hip-Hop Pioneers is brought up. Not only when it comes to the element of rapping, but also the subcultures that Hip-Hop embraces such as DJing and Graffiti Art. At the time of Hip-Hop's inception, it was not easy to become a master of a Hip-Hop element as a female due to the constant underestimation, but these women made it happen. Their courageous acts made it possible for the Hip Hop genre to live and survive till this day. Think about it, the biggest hip-hop beef right now is between two female rappers (Remy Ma and Nicki Minaj). Let's make it our duty to stay informed about who paved the way for today's rich culture of Hip-Hop. 
About Ladies of Hip Hop
Ladies of Hip Hop (LOHH) is a nonprofit organization that provides artistic opportunities for girls & women in Hip-Hop culture. Through female-powered workshops, performances, public talks, and professional development training, LOHH is educating and cultivating Hip-Hop's next generation of female leaders.
For more resources and information, visit https://www.ladiesofhiphopfestival.com/. Follow them on Instagram: @ladiesofhiphop