DDP Talks To…Stina Quagebeur
Born in Belgium, Stina Quagebeur studied at the Royal Ballet School, winning several prizes at the annual choreography competition, before training at the English National Ballet School and joining the company at 18. She is currently a First Artist and Associate Choreographer for the company.
Her work Vera for ENB's Choreographic Workshop was selected to be performed at the Alvin Ailey Citigroup Theatre for the Breaking Glass Project and at Sadler's Wells. Her piece Nora for ENB's 'She Persisted' triple bill was nominated for "Best Classical Choreography" and awarded "Emerging Artist" at the UK's National Dance Awards in 2020. She has gone on to choreograph for The Royal Ballet's Lauren Cuthbertson at The Joyce Theatre and work as a choreographer and movement director for Sam Brown's production of La Clemenza Di Tito.
DDP first came across Stina's name through the English National Ballet, which is one of the few companies in the world to hire a woman in an official, titled capacity as a choreographer. Since then, she has of course become one of the leading emerging choreographers in the field, and we are so thrilled to share this hugely accomplished woman's voice in DDP Talks To…. There is much to which we look forward in following Stina's career as both a dancer and dance maker!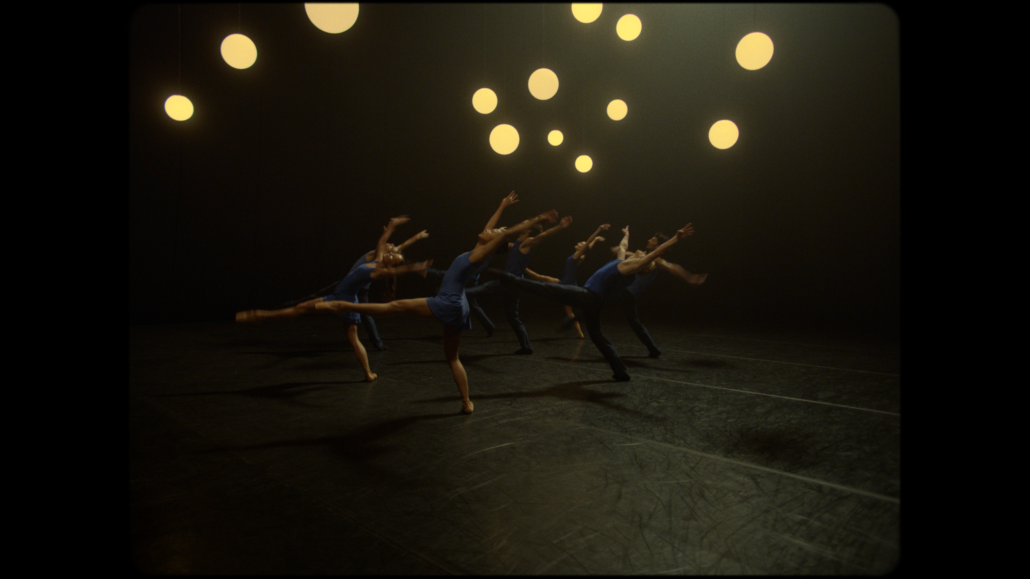 1. You began choreographing as early as the age of 7. How did you get into dance making so young? It seems like it may have been entirely self-motivated, rather than having been something that was taught to you or implemented in a curriculum that you were exposed to…
When I was very young, I would watch every piece of dance that was shown on TV. It wasn't just ballet; there was a lot of modern dance that inspired me too. Some of those choreographers were Maurice Béjart, Mats Ek, and I was fascinated somehow with Maguy Marin's Cinderella. In a way, the more modern and strange it was, the more it inspired me to believe that any of my ideas could be brought to the stage. I was always improvising to music, and then I would create my own variations often in the style of dance I had just seen. I was always imagining pieces in my mind with all the costumes and sets around it. In a way, I miss the way I would dream up pieces like I did then.
2. At the Royal Ballet School, you were given the chance to choreograph too, and you won prizes at the annual competition—do you consider that early encouragement to workshop and create work meaningful or impactful to your progression as a choreographer? In other words, do you think you felt more encouraged to choreograph from a young age because it was supported/implemented by the school you attended?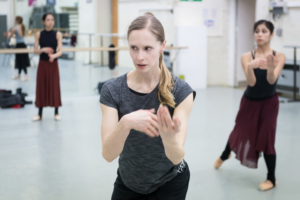 Absolutely, I had a huge passion for choreography, but it had to be nurtured, and I had to learn my craft. My first piece at the Royal Ballet School was when I was eleven, and for the first time, I could choreograph on other dancers and see what I was creating.
I think these opportunities at a young age are vital. When we are young we are less scared to fail, and we are more daring to try out ideas. By the time I was 18 I had choreographed at least one work every year from the age of 11 in my training. Your skills grow, so when you have an opportunity in a company as a young dancer, you have already built some confidence. As well as having [these] opportunities at school, I think students in ballet schools need to see all kinds of dance. Not just ballet performances— they need to see the breadth of choreography out there. It will enable them to dare to try out more of their own ideas.
3. Tell us about the process by which you create work. Do you start with workshopping, a piece of music, art, a dancer, yourself, a plan or layout?
I think it can be different every time. I have started a lot of works from a piece of music. But, I'm also fascinated with human connections and the exploration of relationships and stories. If it's a story or it's based on a character, I will research the subject until I know absolutely everything there is to know, especially the psychology behind the characters. What makes us connect as humans?
It's about finding the message I want to bring with the piece. The concept that I want to bring to an audience has to click into place. Then it's time to explore all movement possibilities within my vision. I had the opportunity to have some research and development time for my first big work, Nora, with some contemporary dancers, and that was really valuable. It's done a lot in contemporary dance, but it's still very new in the ballet world. I think it's vital for choreographers to push past their boundaries and have time to explore their work.
4. You won Emerging Artist at the UK's National Dance Awards in 2020, and Nora was nominated in the category of Best Classical Choreography. What kind of an impact has that kind of recognition had on you?
Winning and being nominated was crazy for me! I had only created works for workshops or small events. Suddenly, a certain world of people were hearing my name. I did go on to choreograph for Lauren Cuthbertson, Principal of the Royal Ballet, at The Joyce Theatre in New York, and I choreographed my first opera later that Autumn too.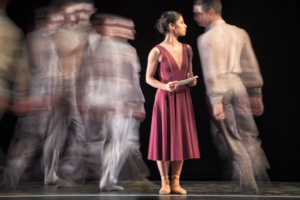 I think the most important thing is realising that I don't do it for recognition, but I do it because I love the creative process in the studio. That's the moment when I'm in my element; the moment that is both so vulnerable and yet so exciting, and that's why we do it. I have created two more works for the company coming out of the first lockdown. Let's see what happens when we come out of this pandemic.
5. You have one of the most coveted positions for a dance maker as an associate choreographer at a major ballet company. Can you tell us a little bit about what that position entails and how you were approached to take it on by ENB leadership?
Tamara had given me a huge opportunity with Nora, and she wanted to support me further. Being an Associate Choreographer as well as a First Artist means that I can balance performing with my choreographic work. It means I have the flexibility to switch between both and develop myself further as a choreographer while still being an active dancer.
6. For many dancers who choreograph, it is a bizarre change to go from the "muse" to the person leading in the front of the room. Talk about that dichotomy of switching between your jobs as First Artist and Associate Choreographer.
While Tamara Rojo has been director we have been very fortunate, as we have a lot of opportunities to work with contemporary choreographers. Through all these new works, I was learning how other choreographers were crafting their pieces together and how they were conducting the room. Learning from choreographers such as Akram Khan has been vital in the development of my own work and my own language. Pushing myself physically in different ways has enriched my own work in return. I have learned so much from being on both sides.
Working with Akram as a dancer is about pushing past my own physical limits— mentally as well— you learn to dig deep into your character. I discovered an enormous freedom within a set boundary and the many many layers of expression that can be found within a single movement. It has shaped how I now create my own works.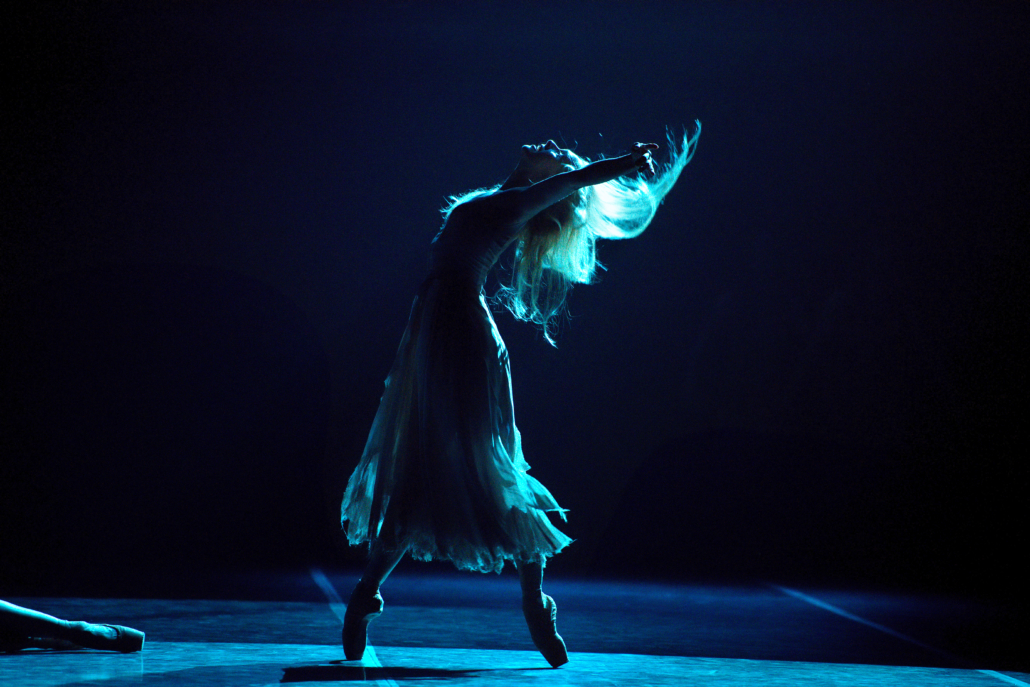 I think another advantage of being on both sides is that I know the dancers really well. I know all their strengths. It means I know exactly where I can push them. I know what their inner potential is, and I'm always trying to find ways of getting it out of them. We all get comfortable in a certain way of moving. Pushing past that means we become more vulnerable, so it's mostly about encouraging them.
7. Do you feel there are different expectations of you as a dancer v. as a choreographer?
Yes, of course, as a dancer you mostly focus on yourself and your body. Keeping yourself in tip-top shape and being ready for anything that might be thrown at you.
Being on the other side of the room is a whole different story. As a choreographer, it's not about you but the work and the people in the whole team. Throughout my whole career as a dancer I have seen a lot in the studio. I'm always learning from those who can get the best out of a situation. For me it's about the best environment for each dancer and team member to flourish because that will, in return, push the potential of the work. I've stopped worrying about the expectations of others as a choreographer. Creating a piece (Take Five Blues) after the first lockdown in September 2020 was really special. It made me realise that it's about enjoying the process in the studio and having fun. That's why we do it. The expectation then is about creating a safe space where we can push ourselves and explore.
8. Tell us about your dream project or commission (that hasn't happened yet).
My dream was always to choreograph on a professional company. Since I did that in 2019, I was a little lost…I didn't think it was actually going to happen. But lockdown made me realise it's what I'm here to do! It's what I love to do. [One dream is to] create more works, for sure! If I'm thinking big, it's having my own small company and a group of dancers to explore as humans and the complex connections between us in new full-length works.
9. Do you have a mentor/someone helping you or guiding you as you navigate the industry as a dance maker?
Absolutely! She has been there every step of the way with me. Kerry Nicholls mentored me for the first time in 2013 in the company's choreographic workshop. She made me question and evaluate my own work in a way that pushed me further. She is somebody that I hugely admire in the studio, as a teacher and choreographer herself. Also, Assis Carreiro represents my work and acts as my agent. She has helped me learn about the inside of the industry.
10. Lastly, is there anything you have in the works or have recently created that you can tell us about? A dance film, in-person commission, new opportunity…
Yes, at English National Ballet, a series of five new works were created especially for film in October 2020. They are about 15-minutes in length, and they can be rented from ENB's digital platform, ENB at Home. I created Take Five Blues for five men and three women. We had a very special time creating this piece after the first lockdown. The piece is inspired by the music of Nigel Kennedy and his band, who play their own version of the very famous jazz song Take Five by Dave Brubeck. It's fast paced and so much fun. It's what we all need at this time in the studio.
I have also recently created a duet called Hollow about a couple contending with depression. One is lost in a void, the other is lost in their utter powerlessness to help. It's being performed by ENB dancers Emily Suzuki and Victor Prigent, as part of the Dancing Nation festival presented by Sadler's Wells and BBC Arts. People will be able to watch it through BBC iPlayer and the Sadler's Wells website for a month from the end of January.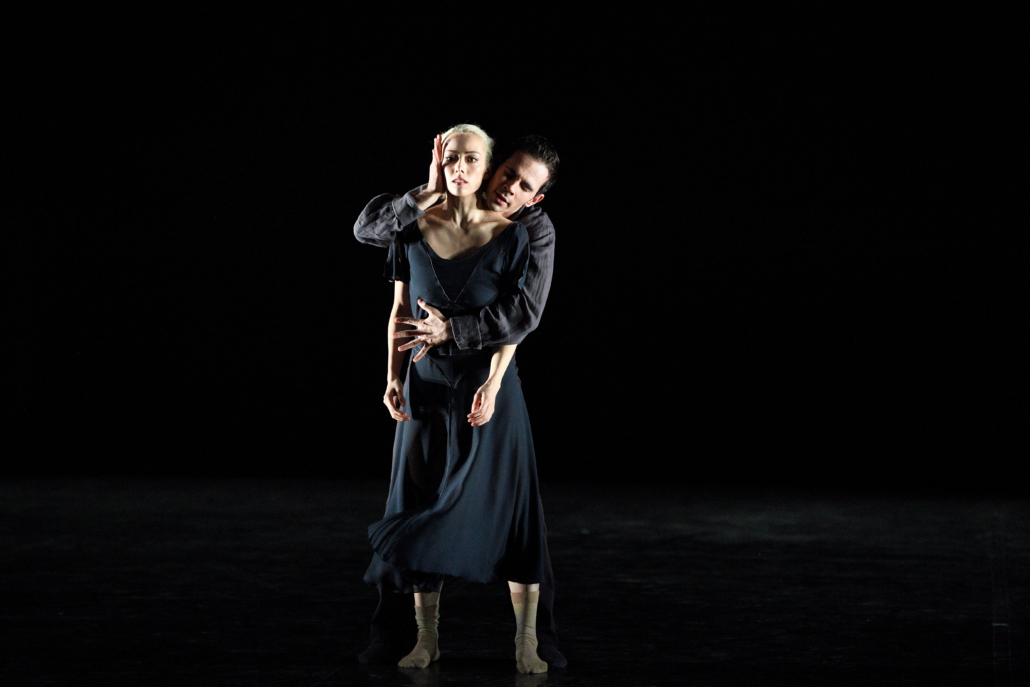 Learn more about Stina's work as a First Artist and Associate Choreographer for the English National Ballet here. Learn more about the English National Ballet's She Persisted triple bill here.
ENB's
Ballet on Demand
platform, which is currently available
here
, includes Stina's
Take Five Blues
as well as the other pieces in ENB's digital season (check out Akram Khan's
Giselle
to see Stina's dancing in action as Myrtha) for 3-day rental.
Follow Stina on Instagram here.
Photo Credit (for photos from top to bottom of post): Stina Quagebeur on set for Take Five Blues, ENB Digital Season (c) Morgan Sinclair |  English National Ballet in Take Five Blues, a film by Shaun James Grant, choreographed by Stina Quagebeur © English National Ballet | Stina Quagebeur leading a Nora rehearsal with Crystal Costa (c) Ian Gavan | Crystal Costa with ENB Artists in Stina Quagebeur's Nora (C) Laurent Liotardo | Stina Quagebeur in Akram Khan's Giselle (c) Laurent Liotardo | Emily Suzuki and Victor Prigent-performing Stina Quagebeur's Hollow (c) Laurent Liotardo | All courtesy of English National Ballet.