Dublin-born Anne Maher is one of Ireland's most respected voices in ballet and dance, with an international career spanning over 35 years. Trained initially by Myrtle Lambkin in Dublin, she has worked with the major figures of Ireland's ballet world, including Irish Ballet Company founder, Joan Denise Moriarty and Dublin City Ballet's Janet Lewis.
Anne was awarded a scholarship by the late Princess Grace of Monaco, to study at L'Acadamie de Danse Classique in Monte Carlo under Marika Besobrasova. Following her training in Monaco, Anne danced for the British Ballet Theatre in London and as Principal Ballerina touring all over Europe with Wiener Ballett Theater. Her roles include Odette/Odile (Swan Lake), Sugar Plum Fairy (Nutcracker), Juliet (Romeo and Juliet), Queen of the Willis (Giselle), and a range of various modern works.
Anne returned to Ireland in 1997 to found Ballet Ireland, which she continues to develop as a successful and vibrant national touring company. She also founded and is chairperson of Irish Ballet Forum, a resource organization that provides master classes, intensive courses and information for Ireland's aspiring young dancers.
Anne continues to be one of Ireland's biggest advocates for ballet and dance. She has been a former chairperson of Dance Ireland and has sat on the Graduate Assessment Panel at Elmhurst School in Birmingham, alongside Kevin O'Hare, Director of the Royal Ballet Company and Christopher Hampson, Director of Scottish Ballet. Anne was recently elected to the Board of Theatre Forum Ireland.
The DDP team had the pleasure to talk with Anne, alongside General Manager Martin Lindinger, about Ballet Ireland's history and their commitment to supporting and providing opportunities to women choreographers, such as DDP friends Morgann Runacre-Temple and Zoë Ashe Browne. We admire Anne's and the company's focus on presenting interesting and innovative work.
We were thrilled to have an opportunity to glean some insight into the career of a female artistic director for our DDP Talks To… series. Join us in learning about Anne's leadership during the pandemic, her focus on women choreographers, and her hopes for the future.
Dance Data Project®: Tell us your personal story and background.
Anne Maher: I was born in Dublin and began my ballet training locally aged 5. Later I trained at L'Acadamie de danse Classique in Monaco on a scholarship from the late Princess Grace. When I left the school, I worked in London for a short time before moving to Germany where I danced for nearly 12 years with Wiener Ballet Theatre.
DDP: How did you come to run Ballet Ireland? 
AM: In 1997 I returned to Ireland to live and establish Ballet Ireland with my then partner Günther Falusy. There had been no ballet company in Ireland since 1989. In the early years I juggled many roles including that of Company Manager and Rehearsal Director before becoming Artistic Director/CEO in 2008.
DDP: What is the history of ballet in Ireland? 
AM: In 1927, William Butler Yeats invited Edris Stanus (aka Ninette de Valois) to help him establish the Abbey Theatre School of Ballet at the National Theatre, where she taught and choreographed for 6 years. This school has immense importance in the history of Irish ballet, and much of Ireland's subsequent ballet history has stemmed from it. My own teacher, Myrtle Lambkin, trained there. The Irish Ballet Company/Irish National Ballet Company was founded by another woman, Joan Denise Moriarty, and ran from 1973 to 1989. Dublin City Ballet was founded by Louis O'Sullivan and operated from 1979 until 1985. After that, until the establishment of Ballet Ireland in 1998, we had no ballet company in Ireland.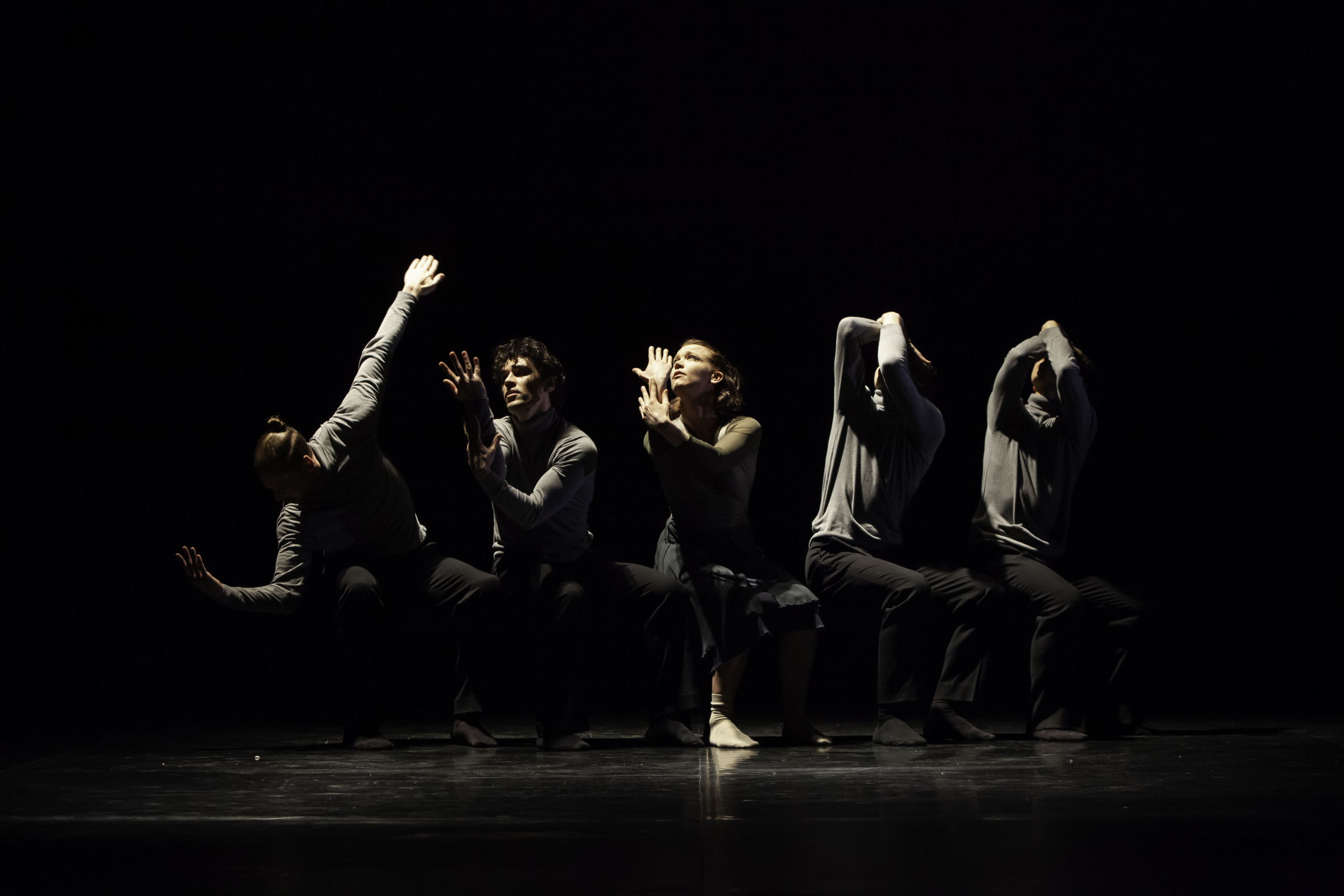 DDP: Talk us through the trials and tribulations of running a company through the pandemic.
AM: 2020 was to have been an exciting season for Ballet Ireland with a great programme of contemporary ballet in the spring featuring work by Irish woman Marguerite Donlon, as well as Filipe Portugal and Ohad Nahrin. Later in the year, we were to have taken a double bill to the Edinburgh Fringe Festival, which would have featured the work of up-and-coming Irish choreographer Zoe Ashe-Browne. Instead, we were forced to abandon rehearsals on March 13th and have yet to return to the studio. It has been a very difficult year for all involved with Ballet Ireland.
DDP: Tell us about your support of female choreographers.
AM: When I took over running the company, I set about introducing new choreographers and new work. I also wanted to support women as I had felt that my career had been in a dance world where women are in the majority, yet not often given the same opportunities. Whenever I have encountered female talent, I have tried always to support and encourage it. I have been lucky enough to find some wonderfully talented women to work with over the years.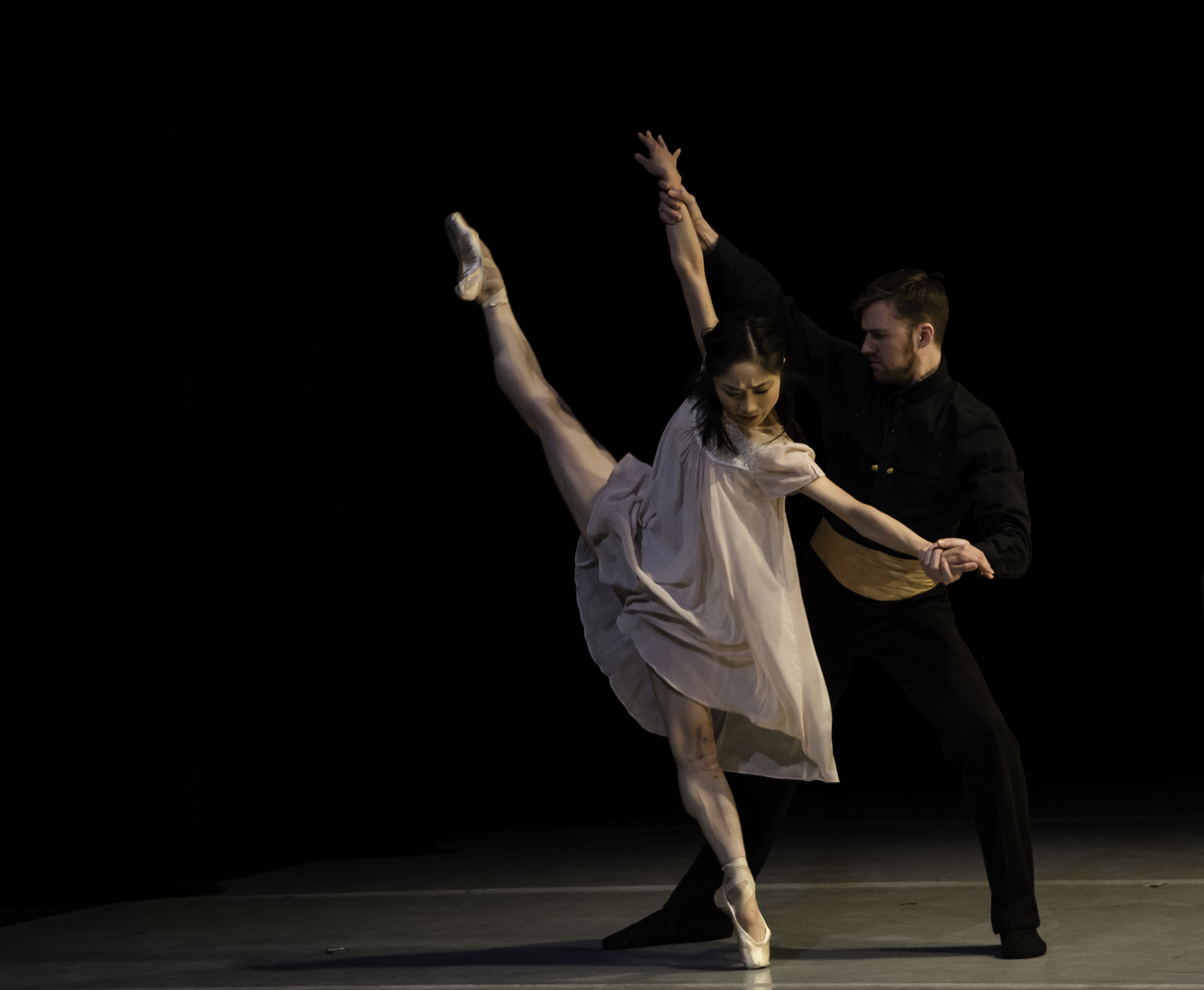 DDP: Do you have any exciting news or upcoming commissions?
AM: We have a very exciting new project coming up for autumn 2021. Ballet Ireland has commissioned long-time collaborator Morgann Runacre-Temple to create a new, reimagined one-act Nutcracker for the company. We have taken this opportunity of potentially reduced audiences, etc. to create a new Irish-themed, narratively driven 65-minute Nutcracker with some new music being designed and arranged by Tom Lane to create our new Tchaikovsky-based score. It's so exciting to be planning this at a time when there has been so little to be positive about!
DDP: What's your hope for the future?
AM: With a potential change in the way people work, we anticipate seeing the landscape of the city's working spaces change and hope, too, that this will facilitate our next step, our dream of a building and home for the company. This will be a game changer for Ballet Ireland.
DDP: How has our work at DDP impacted you and/or Ballet Ireland?
AM: DDP's work in promoting and supporting the work of females in the dance world is of huge importance. Equally, the gathering of data could not be a more powerful tool. Nothing has the power to inform and change quite like statistics. DDP has already highlighted and showcased so many wonderful women and companies who celebrate women's work, which does so much to enhance and promote their careers.
Photo Credit (for images from top to bottom of post, all courtesy of Ballet Ireland):
Members of Ballet Ireland at Edinburgh Fringe Festival 2018 as part of Culture Ireland GB18 | Photo by Julie Howden
Ballet Ireland in Us | Choreography by Zoë Ashe-Browne | Photo by Declan English
Ballet Ireland in Romeo & Juliet | Choreography by Morgan Runnacre-Temple | Photo by Declan English
Ballet Ireland in rehearsal for Romeo & Juliet | Choreography by Morgan Runnacre-Temple | Photo by Declan English