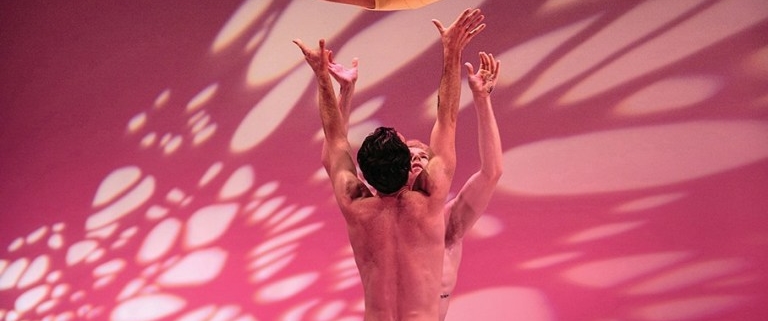 Chris Hardy/Smuin Ballet
Dance International: Creating Relationships: Choreographer Helen Pickett Builds Bonds Onstage and Off
By Cynthia Bond Perry
16 November 2018
To find a way into Helen Pickett's creative existence, and the many worlds she creates, look to her characters.
In Pickett's The Crucible — commissioned by Scottish Ballet and based on the play by Arthur Miller — Abigail Williams is a young teen traumatized by seeing her parents killed. Yearning to fit into the structure of the family where she is a servant, Abigail develops a crush on John Proctor, head of the household. Their affair is the tipping point, Pickett said, for a girl who is too young to understand the sexual encounter and, then, too emotionally fragile to recover from the ensuing rejection. With the role of Abigail, Pickett digs deep to unearth the layers of a character who will feed hysteria within her community to devastating effect.
Set to premiere at the 2019 Edinburgh International Festival, The Crucible is the centrepiece of Scottish Ballet's 50th anniversary season. When we met in the lobby of New York's Joyce Theater last spring, Pickett was in the thick of creation, in between trips to Glasgow, Tulsa, San Francisco, Oklahoma City and Charlotte, North Carolina, where five of her ballets were in various stages of planning, rehearsal and production.
Pickett is a contemporary ballet choreographer of substance, with deep convictions, an effervescent sense of humour and a wide-ranging intellect. She is also one of few women working in the ballet world's higher levels, and one of fewer still who are tackling full-length narrative ballets of serious dramatic heft.
Read the full article in Dance International.
https://ddp-wordpress.storage.googleapis.com/wp-content/uploads/2019/02/13142318/Pickett.jpg
1015
768
dancedata
https://www.dancedataproject.com/wp-content/uploads/2019/05/DDP_logo_Primary.png
dancedata
2019-02-25 14:20:35
2019-04-02 10:07:59
Dance International: Creating Relationships: Choreographer Helen Pickett Builds Bonds Onstage and Off