5 Things Foundations Can Do to Help Female Choreographers
An opinion piece by Nicole Haskins
Women choreographers already face significant barriers to securing commissions from major ballet companies. Here's how foundations and other funders can support the advancement of female choreographers in ballet in order to increase equity within the industry.
Support TRAINING for teachers and directors that illuminate the ways the institution of ballet can stifle women's creativity and individuality.
Without acknowledging or understanding the structural and cultural aspects of ballet that limit women, it will be difficult to make lasting changes. It is also imperative teachers and directors are provided concrete changes they can implement.
Help ESTABLISH choreographic workshops and residencies.
Both provide the resources of time, space, and dancers, for choreographers to explore their creativity in a low stakes supportive atmosphere that promotes experimentation over results. They also provide tangible experience for them to deepen their craft and elevate their status.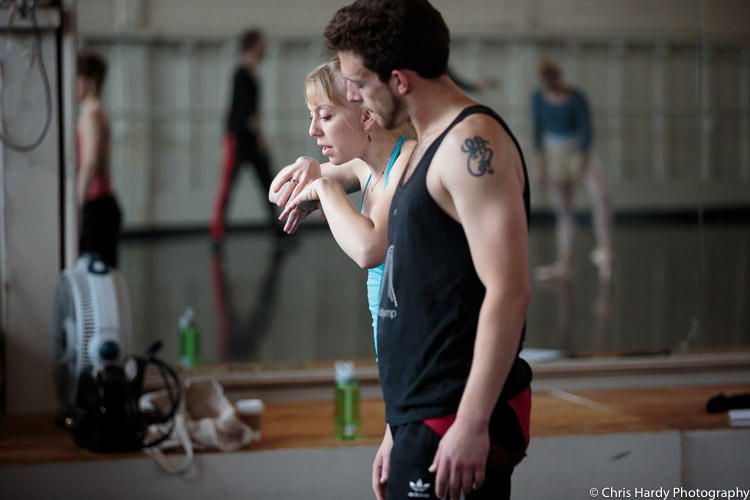 SPONSOR mentor programs between established choreographers and emerging ones.
Mentorship can be a crucial resource during the transition from emerging to established choreographer. The more women who can make this transition successfully the better, and there are few structured opportunities to receive mentorship.
FUND Resident Choreographers.
In 2021, out of 75 domestic companies, only 26 had resident choreographers, and only 9 of those were women. Being a Resident Choreographer provides consistent opportunities to create, as well as the recognition that can catapult a career.
Offer GRANTS to ballet companies willing to commit to not only hiring female choreographers, but to hire them over multiple repertory seasons and transparently pay them equally to male choreographers.
While some companies are taking steps to hire and encourage female choreographers, there has yet to be an overall shift in the ballet landscape. Until there is more gender parity, companies need to be held accountable to incentive them to change the overall make-up of their repertoires.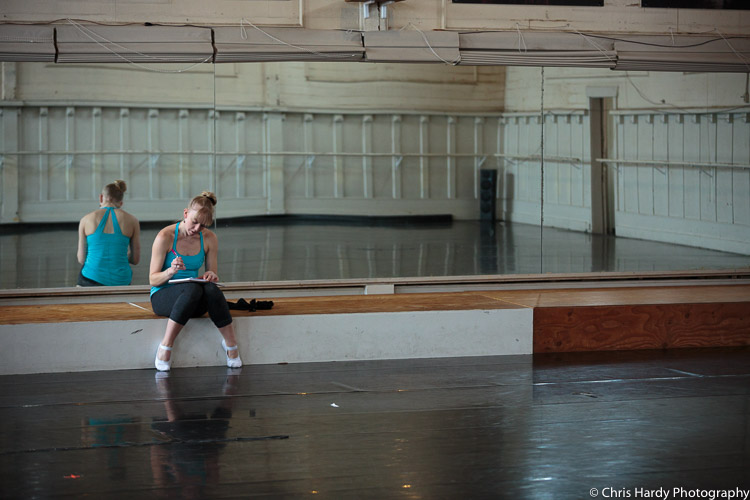 Nicole Haskins, originally from Venice Beach, California, is a dancer, choreographer, mentor, and coach who tries everyday to live up to her mantra that "Art is Risk Made Visible". Her choreography is sought after across the country and has been commissioned by Richmond Ballet, Oregon Ballet Theatre, Sacramento Ballet, Dayton Ballet, Amy Seiwert's Imagery, The National Choreographic Initiative, and Smuin Contemporary Ballet.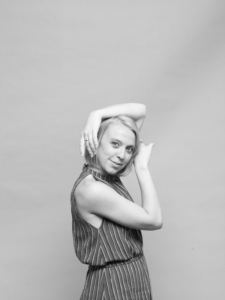 She has been awarded The New York Choreographic Institute's Commission Grant, Fellowship Grant, and participated in the Institute's Spring Session in New York. After spending 14 years dancing professionally with The Washington Ballet, Smuin Contemporary Ballet, and The Sacramento Ballet, Haskins will become the Resident Choreographer for Mid-Columbia Ballet this summer and cannot wait help the next generation of dancers gain the confidence, intelligence, and perseverance to take their own risks and reap the rewards of this magnificent art form.
Visit Nicole's website here.
Image Credits (from top to bottom images):
Still of Smuin Ballet artists in Nicole Haskins' "The Poetry of Being". Photo by Keith Sutter. Courtesy of Nicole Haskins.
Nicole Haskins in Studio. Photo by Chris Hardy. Courtesy of Nicole Haskins.
Nicole Haskins in Studio. Photo by Chris Hardy. Courtesy of Nicole Haskins
Nicole Haskins Headshot. Photo by Tatiana Wills.